Platform End No 18 - Winter 1999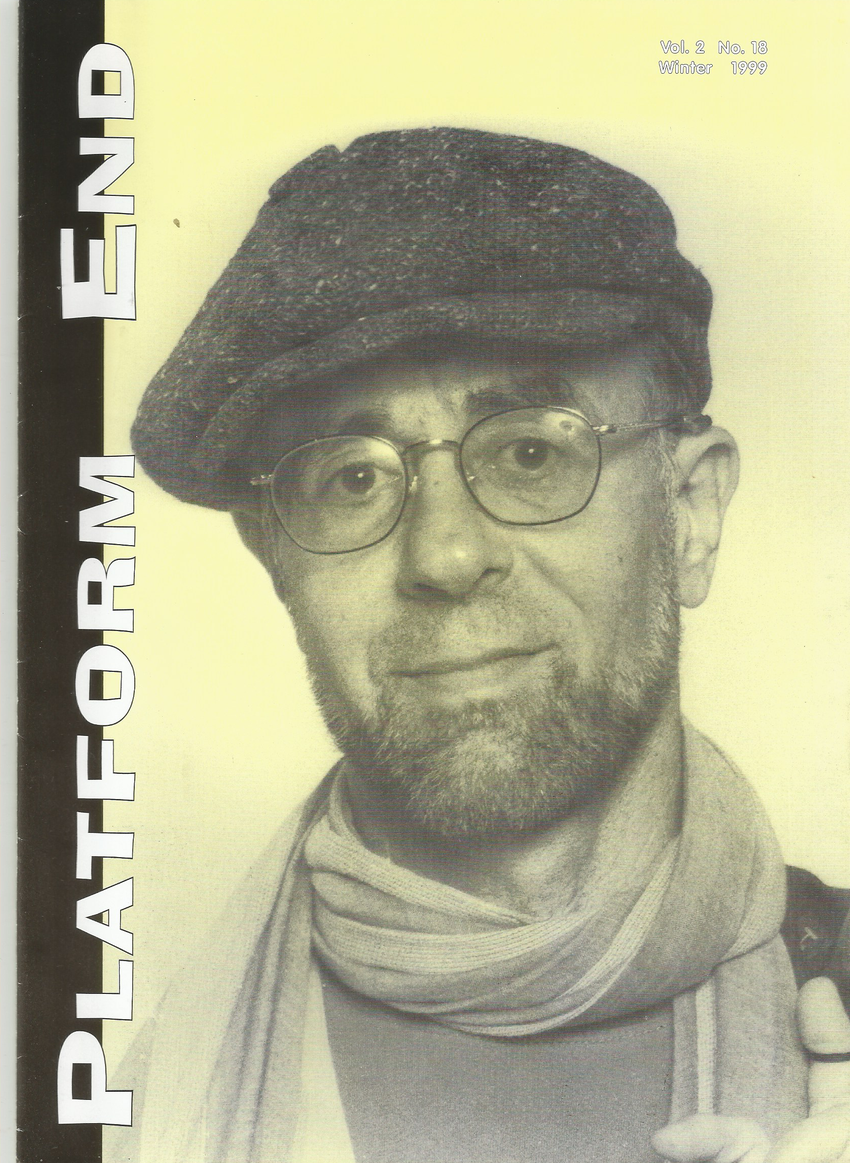 ---

Contents
A Yawn in Your Ear ...............…...2
World Service News....................3
Winged Messenger.....................5
Not Quite Overnight Sensations
Part 3..................…...............…......6
Who says 'Nothing Ever
Happens' ..............................……..8
Michael Boemer...........................9
Manfred Mann Story Teller. .......10
Web Site Photo Winners
Noel's New Web Site ......….........11
Centre Pages
1999 European Tour Supplement
Pat King's latest Photo's, also
featured front and back cover.
The Earth Team
Editor ...............….........Andy Taylor
Secretary.....................Carol Taylor
Treasurer.....................Graeme Yates
Desrgn/Typesettlng ...lain Scott
Master of Envelopes..Thomas Taylor
Web Master .........……..Ron Clint
The Master Finishers .Anne, Dot &
.....................................Anne
Web Site:
http://www.manfredmann.co.uk 

Printed by: Penketh's Print Limited
Bassendale Road, Bromborough, Wirral, Merseyside L62 3QL

Any allegedly stolen songs about milk were not harmed during the lengthy and otherwise painful process of creating this Mezzanine, sorry slip of the pen. magazine! If you have any articles, pictures or views you would like to be considered for inclusion in our next issue, send them along to Andy & Carol Taylor to the address below, together with a stamped addressed envelope for return. All articles, stories, pictures, etc. will be returned safely.
The Manfred Mann Fan Club,
C/o Andy & Carol Taylor,
29 Lyndhurst Road, Wallasey, Merseyside.

A YAWN IN YOUR EAR
Another year gone and at last here you cry, the first PE  of 1999. All the usual excuses for the late arrival of No 18, still here it is at last! Believe it or not it's a quite a relief when the finished product arrives on our doorstep. Sometimes during the making of one of these damned things, it feels like it's never going to make it to the finished product.
To kick off No.18, l have done a sort of personal review of 1998 another great year for MMEB fans.  Barry Winton continues his excellent personal history of MMEB. examining the wonderful years when Roaring Silence and Watch, 'Blinded' and 'Davy' were helping to ensure that this was one band that would not be forgotten. Once you have read Part 3 of 'Not Quite Overnight Sensations' and Barry has put you in the mood, you can rush out and buy the re-mastered Watch and Roaring Silence and reintroduce yourself to these wonderful albums.
It was an interesting period in MMEB history without doubt the most commercially successful but also the time of the first personnel changes. One of the new boys as chronicled by Barry in Part 3, was of course Pat King.
Although Pat left MMEB after the  Chance tour, he is still very active behind  the scenes, and many of you will probably have come across him on tour. As well as playing bass, Pat was well known as a photographer, taking many classic pictures of the band during the 70's. We are delighted to reproduce here for the first time Pat's photograph's of the current MMEB. Pat has promised to dig deep into his collection for some archive shots for a future PE. As a taster we include a couple in Barry's articles.

We have managed to find some room for your letters this time, (by making this issue bigger). Remember this is your magazine, so keep writing in and giving your views. In particular thanks to Michael Boemer who we met in Germany along the banks of the Mosel last Summer, for what was a very pleasant weekend of fellowship and good music, which is what this Fan Club is all about.
Thanks also for a perfect example of the rarest of gems that once in a while drop through our letterbox Andreas Kuhne's letter and picture of a very young Manfred.
Speaking of Manfred, we are once again privileged to publish another Story Teller, this one whilst unable to disguise Manfred's sense of humour, perhaps also rather thought provoking.
Our thanks to Manfred for his continuing support and of course to all of you out there. All the very best for 1999.
See you at a gig somewhere, Rock and Roll.
Andy and Carol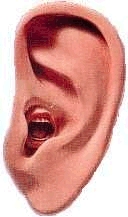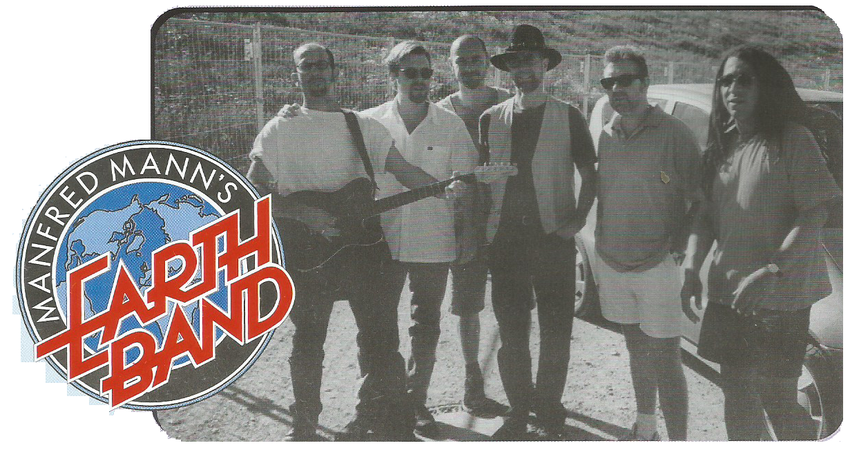 ---
MASSIVE ATTACK ON 'MASSIVE ATTACK'
I understand from various sources that Manfred Mann's Earth Band are suing the band Massive Attack' for allegedly using the track 'Tribute' from the first MMEB album on their recent album 'Mezzanine'. Massive Attack' were nominated for various Brit Awards, including 'Best Band' and 'Best Album", although they did not actually win. Now please stop me if I get this wrong, but the way it was explained to me,
is that they ain't being accused of re- recording an MMEB tune. It is alleged that 30 to 40 seconds of 'Tribute' recorded by MMEB and played by MMEB has been used on the album track 'Black Milk', without permission to do so. The story has already hit the music press and is likely to reappear again in various papers within the next month. Because of pending legal proceedings I was unable to
get any comments from Manfred or Mick who of course also played on the track Tribute'.  I understand from my sources that up till now 'Massive Attack' have not denied the source of the music in question. One thing however, that one can be in no doubt about, is that Massive Attack obviously have got some seriously good musical taste!!
UPDATE ON MMEB
THE NEXT ALBUM
All ever so top secret still l understand five tracks will be mixed during the next few weeks. Mick, Steve, John and Manfred have put down hours of music, Noel has been in doing vocals. Mick tells me he's done some good guitar stuff and from what he's heard Noel has done some pretty seriously good vocals. This is going to be a very different album and I cannot tell you much more than that for now. It should (and experience has taught me never to be over optimistic), be finished for release sometime next year. Everybody at the Workhouse seems excited about what is coming together so far. I'll try my best to find out more for next time.  The 'Best Of' did not make it before Christmas. I understand there are very good reasons for the delay, but at the time of going to press we have not received a new release date.

RE-MASTERS
If you have not yet got your copy of the first re-masters to be done. then you are seriously missing out. Each one has been repackaged. with all the original art work re-done. plus additional notes by myself and Robert Corich. additional picture: they look absolutely fantastic. Bonus track: have been added to all the albums. such as the american only release 'Pretty Good" on the 'Messin' album (which al:o contain: the American album cover). Single edit: have been included on various re-master whilst on 'Plains Music' a completely unreleased track has been added. most importantly of all they round absolutely brilliant. Comparing example the sound quality of a previously released copy of The Good Earth' with the re-mastered version I find it quite astonishing. With the re-master it is likely listening to the albums for the first time again. Even people who don't know the albums that well start to comment on things they hadn't heard or noticed before. A real compliment to Robert Corich and his team. There have been a few technical hitches along the way, for example on the 'Messin' album the first 30 seconds or so of 'Black and Blue' are missing. This is because all the remastering has been done from Studio masters and the one used for some reason contains this slightly shortened version of 'Black and Blue'. I have since discovered full length versions on Studio masters, but at the time Robert Corich did this, that was the only version available. The next batch of re-masters planned will be the albums 'Nightingales And Bombers. 'Angel Station'. 'Chance'. 'Somewhere In Afrika' and 'Criminal Tango'. but I refuse to even hint at a release date for them.
---
ON THE ROAD IN 1999
MMEB kick off this years live shows in late April with two or three warm ups before extensive touring throughout the rest of the year.
With Chris now living in L.A. and him having other projects on the go it's unlikely you will see him at too many gigs this Summer.  Chris however, is not intending to sever his connections with MMEB.  Chris was last with the band for a German T.V. show in January on which the band did 'For You', 'Blinded By The Light' and 'Davy's On The Road Again'.  He plans to record some vocals for the new album during this year. 
We'll keep you up to date on what Chris is up to and don't forget that C.T. has his own web site.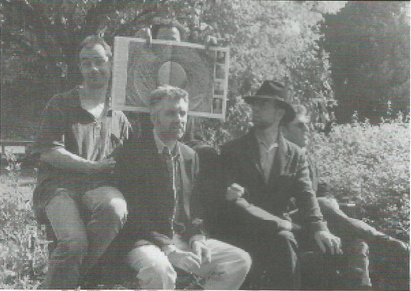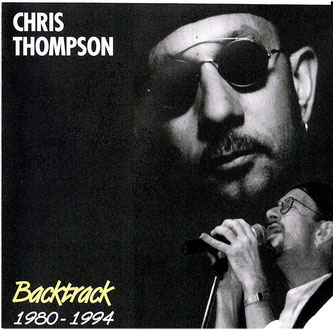 CHRIS THOMPSON – BACK TRACKS 1980 – 1994
First arrival of 1999 is this excellent compilation of well known and not so well known C.T. tracks spread over a 14 year period.  When I spoke to Chris before Christmas he was very, very excited about this project which had started as a result of many requests from Fans unable to obtain his earlier stuff on CD.  Talking to him, Chris had had great fun with the assistance of Stuart Taylor in compiling the 19 tracks that make up this excellent value CD.
Almost inevitably 'You're The Voice' kicks off a CD full of CT classics, which also includes 'If You Remember Me', 'Doctor Rock', 'Shift In The Wind', 'Hot Summer Night', 'For You' and an unusual but excellent version of 'Blinded By The Light'.  The version of 'For You' included was recorded by Chris just before it was reintroduced into the MMEB set in 1996 as a demo for Manfred.
Should you require a copy of this wonderful album, all 74 minutes and 12 seconds of it, and every home should have one, then I negotiated a special price of £12.99 sterling plus postage of £1.50 sterling for Fan Club members, please order direct from Stuart Taylor, 15 Pratt Mews, Camden. London.  NW1 0AD.  Email: CTmusic@NW10AD.Demon.co.uk 


'Soul of Mann'
Following on from the 'Five Faces' and 'Mann Made' in this very nice series of CD reproductions of the old 60's vinyl releases, comes what was in fact at the time a compilation of instrumental takes from their recorded output 1963 through to 1966, i.e. the HMV. period.  The album was made up of the first single and instrumental called 'Why Should We Not', plus the B Side' Brother Jack'.  Both featuring original bass player Dave Richmond.  Other tracks were taken from the 'Five Faces;' and 'Mann Made' albums and an EP entitled 'Instrumental Asylum'.  The four tracks from this EP feature bass player Jack Bruce, plus Lyn Dobson and Henry Lowther on Sax and Trumpet.  This line up also featured the two tracks released for the first time on 'Soul of Mann', 'Tengo Tango' and 'Spirit Feel'.  Another track exclusive to this album is the beautifully arranged, 'God Rest Ye Merry Gentlemen'.  Just one track 'LSD' from the 'Mann Made' album breaks the instrumental rule, featuring the vocals of Paul Jones.
One interesting this about the re-issue, is that unlike the first two, it includes both the mono and stereo versions of this album.  It was not possible to do this with the 'Mann Made' or 'Five Faces' as they were too long.  The inclusion of the mono and stereo versions is standard practice for EMI on other artists such as The Hollies.  In this particular case it is an important bonus, As some of the stereo versions are noticeably different from their mono counterparts.  For example, the stereo version of 'Why Should We Not' is completely different from that recorded in mono.
All in all another excellent re-release from EMI.  Once again in the nice card reproduction of the original cover and art work, and as with the first  two demonstrating what a darn good and versatile outfit the group Manfred Mann was during the EMI period.  Even if you are a die heard MMEB fan you must surely be tempted to check out these re-releases and the recent released 'Live at the BBC' which says so much about Manfred's earliest recordings.  The 'Soul of Mann' like the 'Five Faces' is light years away from the pop image that most might forgivably associate with Manfred Mann circa the 1960's.
By A.T.
---
PE#18 - Page 5
Winged Messenger
Dear Andy and Carol,
Hope you are well". Saw the Blues Band a few weeks ago, their first visit, five gigs in Australia in one week, only one in Melbourne, two Perth, two Sidney. Very good but could have played better tracks. Met them all, even carried gear and sold their CD's after gig. Manfred's toured in March and I saw them twice, and spent quite a lot of time with them. Clocked up five Manfred gigs since 1995, they are all nice blokes. 
'Mann Alive' is really great, turn it up and I feel I'm there. You Angel You' could almost be a hit with airplay, if released. 
Barry Winton's articles are very good, but that old Chapter III one I don't know. Mick said it was their third gig in 1971 I saw the fourth). Papers said Chapter III had different members including Mick Rogers, but unsure who else. Later we read of new name. I must track down promoter.
Platform End has continued to improve and is a joy to receive, sort of like a Christmas present. 
Latest information, blast from the past, photo's great, Manfred's articles interesting. Great!  All the very best for 1999
Mick Maloney and family Craigieburn, AUSTRALIA
Dear Carol, dear Andy,
Hope you're doing fine!
The band was here in Hamburg on stage on October 15th in the Grosse Freiheit. The concert was well done, but not very euphorically. They were doing the same old stuff they had played in the last concerts.
By the way: In the 'Somewhere in Europe' tour in 1983 the band was playing 'Eyes of Nostradamus'. l have a rough copy from the concert in Berlin at the time. So I can say, it's my live favourite of the band. Maybe you could ask if it will be a good idea to take the song back to the stage. Have a fine Christmas, and a rocking New Year!
All the best
Jorn Wagener, HAMBURG 
Dear Carol and Andy,
I saw MMEB six times live within the last two years in Kiel, Lubeck, Hamburg and Hanover, and I am looking forward to seeing them back on the road in 1999, they are live better than ever. My first concert was the Chance tour, Kiel, 20.02.81. At the moment I am enjoying listening to first re-masters.
Thanks and best wishes for the new year. 
Klaus Lorenzen, Germany.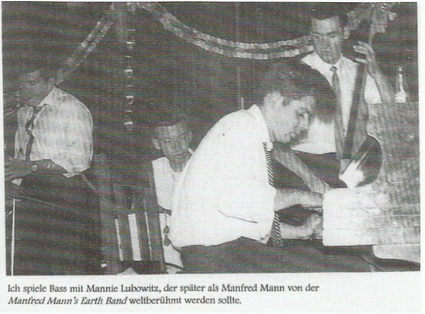 Hello Carol and Andy, 
First of all a happy New Year and Good Luck for PE in '99. 
Because you're looking for anything of interest for PE issue, I've enclosed an article and a photo, about the young Manfred. It was found by a friend in a book from Stan Schmidt with the title 'Meeting Myself-Beyond Spirit Of The Empty Hand'. Stan Schmidt is the best and most famous white karateka in Japan and was grown up in Johannesburg. 
At the first time he was a trumpet player and if he saw Manfred Lubowitz advertisement 'Looking for a blues trumpet player', in a newspaper, he has made a jazz-session with him. After that, he has become a band member. They've played their blues at many private occasions, and Stan was impressed about Mike's kind to play standing the piano. In 1960 Stan has left the band for his karateka career and was proud to hear 'Do Wah Diddy-Diddy' some years later from Manfred's new band, Manfred Mann. They have never seen again since these days. At the photo you can see Stan behind Manfred on bass.
In the Summer Issue, you asked about the opinion to the live album. I think it is a great pleasure to hear the tracks, specially the beginning with my favourite song 'Martha's Madman'. At 'Father Of Day, Father Of Night', I've missed a longer solo of Mick in the middle of the track, like his imitation of a racing driver. lnstead the two tracks from Plains Music, I would prefer Noel's 'Medicine Song', and from the Soft Vengeance album 'PIay With Fire'. The track 'lt's A Fine Line', is only the intro for the unfortunately missed song 'Pleasure And Pain'. 
Regards, Andreas Kuhne. GERMANY
---
As we all know well by now, Chris Thompson was by far the most impressive vocalist Manfred had auditioned and so he promptly offered him the new front man position. A dynamic and powerful singer with an incredible range, who as we shall see, contributed tremendously to the restructuring of the Earth Band. Although still relatively unknown he did however tour his native New Zealand with a band called 'HiIlberry Walker', who had no vinyl output, but nevertheless won support slots with Chuck Berry and Little Richard. Thompson's first recording band 'Central Park Reunion' virtually sank without trace.  Next, Chris tried his hand at joining an established band, almost succeeding in replacing Russ Ballard in 'Argent' (another of my all time favourite bands), who eventually chose singer John Verity over him. Today, Chris Thompson is respected and admired as one of the absolute best in the business. Errol Brown's 'Hot Chocolate', Queen's Brian May, Michael McDonald and Pat Simmonds of the Doobie Brothers keenly sighted him as a personal favourite. Although a competent rhythm guitarist, Manfred decided to expand the Earth Band to a quintet by adding another guitarist. 
Mick Rogers had certainly left some shoes to fill! His eventual successor was settled upon, a longhaired young man hailing from the North of England.
Dave Flett was only a mere 25 years of age. He had played in a couple of local bands in his native Aberdeen, (a neighbour of Annie Lennox). Although somewhat of an unknown, he was one hell of a fiery player - a real pro. Dave moved to London, not initially to further his musical career, but instead was offered a 9.00 - 5.00 job driving a laundry van around South London. Dave had a friend who had an acquaintance that happened to work at Manfred's Workhouse Studio, and knew about the guitarist vacancy in MMEB. He saw Fletty in his laundry van, yelled out to him at the traffic lights - which had just turned green! - The poor man still determined to let the cat out of the bag sprinted after Dave's van down Lewisham High Street. He caught him at the next lights, sweating, panting and completely out of breath, tapped on his window to be the bearer of good news. An audition date was set, and Dave was in, thus marking the beginning of MMEB Mark II.   Much to his new employers delight, Chris Thompson was not a Frank Zappa fanatic, like the recently departed Mick Rogers. 
He was instead a Bruce Springsteen fan which pleased Manfred a great deal, as it was Manfred's first intention to rehearse another song from the Boss's 'Greetings From Asbury Park' album, which would ultimately lead to the Earth Band's song of all, 'Blinded By The Light'. Once again and extensive rehearsal period was required to blend the two newcomers into the band, firstly fulfilling US club dates in November, 1975, (a great US radio show of 'My Father's Place' exists and is well worth investigating), with a roster of gigs in the UK to follow shortly afterwards. The first time l saw the new line-up was once again at the Greyhound, Croydon, in January, 1976. The suspense of seeing MMEB for the first time without Mick Rogers was virtually swallowing me up. As usual, I was bright and early and positioned myself in the front row. I was so happy to see them back in action again, with the additional bonus of hearing three new songs; Waiter, There Is a Yawn In My Ear', 'Well, Well, Well' (later retitled 'Road To Babylon') and Blinded By The Light'. I immediately took to Dave Flett thinking that he really looked the part. However, in all honesty I found Chris Thompson's vocals a trifle difficult to get used to, after  all, I was a huge Mick Rogers fan. As time went by, I learned to love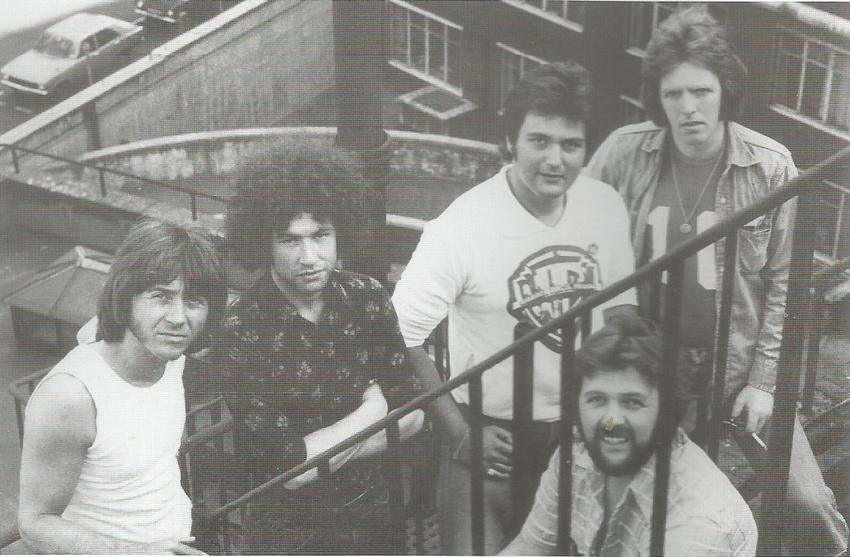 ---
PE#18 - Page 7
Chris' role in the Earth Band more and more. 
The second time I saw the new line-up was at the Imperial College, South Kensington. This time around I was more familiar with the set. There was no holes barred! Whilst most students were courteous and sat cross-legged on the floor, I was once again going into overkill. At the end of the gig I reached out to shake l hands with Dave Flett,  to politely enquire when  I could expect to see them play again. I couldn't hear him properly as my ears were ringing. I accidentally pulled him towards me, in fact so hard that Dave fell off the stage, (and he never forgave me for that!)
Live appearances were plentiful and us fans were soon rewarded with a trio of dates at London's Marquee club, for a Bronze records week special. The other two gigs to round off that glorious Easter week were performed by Colosseum 2. During this time I was going out with an Irish girl called Diane, we were walking down Old Compton Street, heading towards the famous London Music Club, and saw Manfred walking towards us. I thought, "Uh, huh, it's MY MANNI". He stopped to ask me how I was and shook my hand. Somewhat bewildered he said, "I would love to know how you manage to turn up everywhere?". He smiled at me with genuine affection, and off he went. As you can well imagine I was thrilled to bits that my endeavours were at last paying off,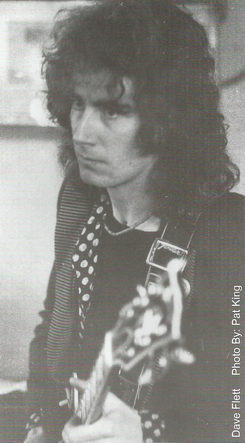 and that Manfred had finally acknowledged me as one of his most dedicated fans.
1976 was indeed a very successful year for MMEB. A number six chart placing resulted with 'Blinded By The Light', plus a top ten album with 'The Roaring Silence', and a sell out British tour. Manfred was certainly enjoying a tremendous resurgence in popularity. The year was rounded off by three pre-Christmas gigs in Ipswich, Southampton and the New Victoria Theatre in London, (their first major London appearance head lining). That particular weekend, they had previewed a new song, 'Davy's On The Road', dedicating it to their new guitarist. Aficionados may be interested to know that the song was originally penned by 'The Band's' Robbie Robertson. In February 1977 'Blinded' finally reached the Number One chart position in America.
MMEB just couldn't fail to succeed, they had struck a winning formula! However, the second major change in personnel soon occurred when long serving bassist Colin Pattenden resigned, the second original Band member to leave. I had always loved Colin's playing and was sorry to hear of his departure, particularly as he had worked with Chris Slade so well.
Mark Clarke was soon drafted in as a replacement. A seasoned musician and vocalist, who had performed with Colosseum, Uriah Heep and Tempest, (three Bronze acts). His stay was very brief indeed, and he left within a month to take up residency in the United States. The search for that elusive Bass player was on again! Somebody at the Workhouse recommended Pat (Speedy) King, another Scottish gentleman from Crimmond, Aberdeen, who had played on sessions with Lulu, Cat Stevens and an obscure and collectable band called 'Trifle', whom incidentally covered 'One Way Glass' on their lone album First Meeting' in 1970. Then, would you believe, as good fortune would have it, 'ol Pat landed himself a job as a croupier in the swish Playboy Club in Park Lane! Then it was back to more session work, this time around with Gary Glitter and the Dooleys AAAAHHH!!!........Before finally accepting a more respectable gig with Shanghai, along with veteran vocalist Cliff Bennett and Mick Green (ex Johnny Kidd and the Pirates), released a pair of promising albums and further more received
---
the distinguished honour of supporting Status Quo on tour.
Incidentally, their drummer Pete Kirshner (ex Honeybus), later joined The Quo. No dates surfaced in 1977. I did however, travel over to Holland to see the Kinks, MMEB, (going down very well), Tom Petty and The Heartbreakers, and Nils Lofgren at the Pink Pop Festival. The only vinyl product to emerge
during the first part of the year was a reworked Spirits In The Night. If there was every a single that deserved to be a hit in MMEB lengthy career aside from 'Joybringer' and 'Blinded' it was this. Thus far to date then, 'California' - released in November was simple, melodic and lovely. Despite tremendous airplay, being Tony Blackburn's record of the week, and reaching No. 2 on the Radio One playlist, it sadly eluded the UK Top 100 altogether.
There was lots going on in 1998 a seriously busy year indeed. The year started with the finishing off of the long awaited Mann Alive Album. Judging by the response this atmospheric CD captured from the 1996 European Tour the fans had at long last got what they had been waiting for, of course there is still the video. In May I found myself helping out on the UK warm up gigs in Southampton, Croydon, Camden and Dudley and the one I didn't make in South Shields. Then the band was once more on the road across Europe throughout the summer. The high point for me was the Bike Festival at Hahn Airfield, a stunning venue full of fantastic bikes and a great atmosphere. It was a great show that night if a little late starting because we had forgotten Noel! By the time somebody had remembered that we had not remembered him we were half way up a mountain pass with no way of turning a bus around for miles. Needless to say the mobiles wouldn't work either. So next time you enjoy an MMEB gig remember the challenge that is getting the entire band to the right place at the right time. 
The live show was similar to 1997. However, Miss You was dropped in favour of Spirits In The Night, which had returned in the October, 1997 gigs. For the UK warm ups and one or two German Shows the 60's Manfred Mann Bob Dylan penned hit, If You've Gotta Go, Go Now, made an enjoyable appearance. Shows obviously varied depending on the venue and time constraints put the full set went something like:-
She Bring Me (Joybringer)
Shelter From The Storm
*Nothing Ever Happens
Martha's Madman
You Angel You
Times They Are A Changin'
Father Of Day
*Medicine Song
#For You
Demolition Man
*Spirits In The Night
Blinded By The Light
Davy's On The Road Again
If You Gotta Go, Go Now

Encore:
Redemption Song
Mighty Quinn
*Left Out if time restriction
#Not played on hand full of gigs without CT
+Only played early in Year
I understand for 1999 there are big changes to the set which will probably see two or three old favourites return to the set after a long absence.
1998 also saw the release of the first of the repackaged remasters which sound and look superb. A new 'Best Of' should have been out by the end of the year but got delayed. Then we saw the launch of the new Web Site  under the control of Web Master Ron Clint.
As well as MMEB Mick was out of the Jimi Hendrix tribute tour in February whilst the year closed with the news that 1999 might see the much requested Rogers Solo album.
Chris Thompson is now based in LA. where he plans to make the ultimate CT album. Whilst we wait for that he has put together another much requested compilation of his older solo stuff ( the solo version of Blinded is brilliant!). Chris has had his own Web site sometime, check it out.
Speaking of Web Sites, Noel McCaIla now has his own Site up and running.
John, outside of MMEB, was doing loads of TV work last year, a regular sight in particular on Saturday Evenings Lenny Henry Show. He  even cropped up in a pantomime on Christmas Day.
Steve has been busy experimenting with some new music, which he won't let me listen to (yet), and late in the year work started on the next MMEB album.
Other albums of related interest include:
The SAS band - Bridge Recordings BRG CD 25.
Still Dizzy After All These Years
Vertigo 'Best Of' compiled by Barry Winton,
and for the 60's Mann,
Manfred Mann go 'Up The Junction', a mix of pop and jazz.
'Manfred Mann At The BBC', Jazz, R&B and the hits from the Paul Jones line-ups, featuring the three early bass players Dave Richmond, Tom McGuiness and the legendary Jack Bruce, brilliant CD taken from Live sessions.
Turkey of the Year '54321', a terrible reworking of the 60's hits by the  individually talented 60's revival band 'The Manfred's'.
Platform End managed to do issues 15,16 and 17, idle fools that we are but what great stuff. In 1998 we kicked off Barry Winton's ultimate and  very personal history of Manfred Mann's Earth Band, we have lengthy  interviews with John Trotter, Steve Kinch, more from long serving crew member Simon Rickman, loads of stuff articles and photo's from members all over the world and
---
PE#18 - Page 9
started what I hope will be a long running series of Manfred's own stories.
So if I were asked to pick out one special memorable moment in 1998, what would it be? Not the moment that l lost pathetically in an intellectual argument with Manfred about Life Assurance when exactly at the very second Carol decided to phone my mobile and Manfred said Does a bell ring in your pocket every time you lose and argument Andy?" It might have been Mick introducing me to the wonderful folk in his local coffee-house..... Hi Guys"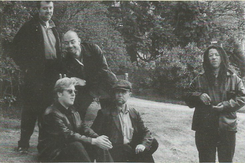 But definitely it wasn't driving home through the night after the Croydon Gig. 
The moment for me was meeting loads of Fan Club people at the Robin Hood, Dudley. The moment I will treasure was the photo call with Mick and Manfred. It was an emotional few minutes for everybody there and lots of you were.
Manfred was himself generally moved by people's reaction, we captured the moment in Platform End 16. Looking forward to 1999 the Band are on the road again from late April, playing once again throughout Europe and Scandinavia during the Summer, with trips to both Japan and South Africa towards the end of the year. Work continues on the new album, whilst we should get the second batch of re-. masters and the delayed 'Best Of" compilation. All in all 1999 promises to be another great year.

In the summer of 1998 MMEB gave a concert at the German Bike Week on the Airbase Hahn. After I read about this event in the Internet I immediately called Andy to ask him if he was going to be in Germany at this time. 
Andy gave me the telephone number of the hotel where he and MMEB were going to be staying. As I saw the area code of the phone number I knew that the hotel was in the same city as I work in. I made a date with Andy and he wanted to meet me at the hotel. I waited with my girlfriend Stefanie and my sister Susanne for them to arrive. At first I only recognised the Band members because I didn't know what Andy looked like. In the hotel I walked up to a man that I hadn't seen with MMEB before and it was Andy. With him was a young Danish woman who as she told us later was going to write about Noel. After lunch Andy, Steve, John, Mick and I took a walk along the river Mosel. They seemed to like the scenery a lot, even though Steve didn't know where exactly in Germany he was staying at the time. He thought he was somewhere around Stuttgart, but that is ca. 4 hours south of Traben-Trarbach. I also showed them the retirement home where I work and Steve asked me if we had some room for Manfred that made the other laugh. After the walk we took some pictures.  At the ground where the concert was being held I met Ian,
with whom I talked a while and drank a good Bitburger Bier. The concert started with a group called Slade. After that MMEB played. Their concert was as good as the other 28 concerts I have already seen. The bikers seemed to like it too, because everybody was in a really good mood. The next morning I visited Andy again and had breakfast with him and Jane. Andy told me that he had to take the train to the airport in Frankfurt. I offered to take them to the nearest city with a fairly big train station, and on the way I show them some of the countryside. They really liked the ships on the Mosel and the little castles. On the way to the train station I found out that Jane speaks German very well. From here on Jane translated everything that I didn't understand and we were able to have a nice talk. We talked about MMEB, the new live CD usw.... It was a very good and informative discussion. Then the two of them took the train to Frankfurt. I hope to see Andy again soon and maybe meet Carol. 
I think that Andy and Carol do a very good job and I like to read about new or old things about MMEB in the Platform End Magazine. I hope that Manfred is going to support Carol and Andy for another while so they can keep on doing their excellent work for a long time. I hope that this is what a lot of fans think too, and on this way I want to thank Andy, Carol and the Platform End team.
---
PE#18 - Page 10
THE TWO CHICKENS AND AFRIKA ONE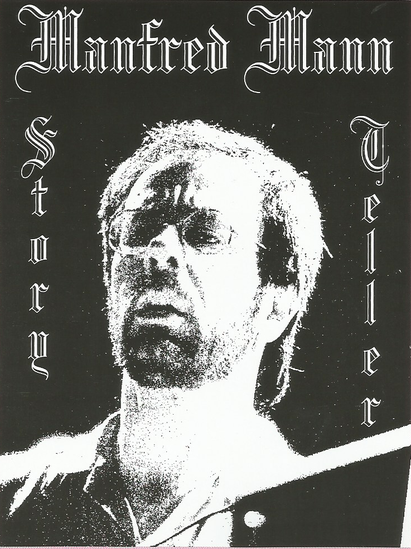 In 1991, I made my yearly visit to South Africa to see my family and friends. The story that follows features four people, my late father Dave, my stepmother Raye, their African maidservant, Hermina, and me. 
I arrived in Johannesburg as my Stepmother was in hospital with a serious Thyroid problem. She had been in hospital for two weeks, and had been visited by my father and sister, but had not seen the African maid, Hermina. A few hours after my arrival from London, I drove my father and Hermina to visit Raye in Edenvale Hospital about three miles from our house in the Northern suburbs of Sydenham. 
We three approached the bed, which housed my stepmother, myself with the element of fear or trepidation that one often feels in hospitals. Raye looked very ill to me, pale and weak, but she recognised me, and gave a weak smile, and said how nice it was to see me, I leaned over and kissed her cheek. Then she saw the African maid- servant Hermina, the same Hermina with whom she had been locked into low level combat for many years. Hermina, who she did not trust. Hermina, who was the cause of all wrong in the universe of kitchen and all domestic things. Hermina who was so dishonest, in Raye's mind, that when she once returned a coin to me that had just fallen out of my jacket, proved her dishonesty by trying to appear honest in returning the coin. Hope you the reader can follow this logic? 'Hermy', was the cause of much unhappiness to Raye, whose job in life was to 'catch her out!' As I said, Raye saw Hermina, and a surprising and astonishing event took place. 
Her face lit up with a terrific smile, she burst into tears, big real tears of joy, she cried out "Hermy, Hermy, I'm so happy to see you". Hermina, the loyal (God only knows why!), patient woman, whose life was made a misery day after day, in many small minded ridiculous ways, exploded into an even more dramatic outpouring of joy, once again tears of pleasure and happiness. "Madam, Madam", she cried, I've been so worried about you, how are you? Oh, it is wonderful to see you". 
I watched this with surprise, but not total surprise.
On the one hand it didn't make sense, but I did also see that these two people locked in combat, day after interminable day, also laughed together, shared gossip, solved cooking problems, and actually had quite a lot in common. I sometimes thought that she had more in common with Hermina than with my Father. Had it not been for the fact, that one was white, and the other black, and that they inhabited that 'moral emptiness' that was South Africa at that time, they could almost have been friends. Anyway, these two people, fought each other, were at war, but they also shared bit of laughter and they shared time and history. 
Raye then spoke again, addressing Father she said in a weak voice. "Dave, Dave, I've been so worried about Hermina, how has she been? Dave give her 50 Rand for food". (Note: This small amount is for 1 month).  Here is a slight pause while she recovers her strength, then she says, "Dave, Dave, has Hermy got any food to eat?" Thinking to put this distressed woman at her ease, I inform her. "It's Okay Raye, I bought two Chickens today". But this piece of information doesn't soothe her, she needs clarification and it slowly dawns on me that I've blundered, I've made a big mistake. 
She asks, "Who are the chickens for?" At this point, please remember reader there are three human beings, and two small chickens, you may naturally be puzzled as to where the problem lies. In a normal world the problem of 1hree people and two small chickens do not fall into the category of a difficult to solve problem, either ethically or mathematically. But we are not in a normal world; we are in South Africa in 1991, with people whose attitudes were shaped during the early and mid 2oth Century. We are about to enter a surreal minefield. The simple idea that three people could eat one chicken on Monday, and the text on Tuesday, simply does not occur. It is just not possible that at this testing time we could share the same slates or table whilst eating. It's my fault for even making his suggestion, but in my defence it must be remembered hat I have only just arrived in Johannesburg from South Africa, and I haven't yet properly adjusted my mental clock Jack 100 years, as a result, the question catches me by surprise, so I reply, "Oh, I don't know - One for Hermina and me for us". 
This is, I suppose a partial solution, and I'm not really up to his task, because I've just entered a new minefield. Whilst have avoided the dreadful possibility that some primitive African microbe from Hermina's mouth might leap across a slate and infect my Father and I, with some disease known or unknown. 
In order to avoid this perceived threat to our family health, I have fallen into a further trap and crossed an economic and Financial line because, whilst my father and I will share one chicken, i.e. half each, Hermina, will have a WHOLE CHICKEN to herself. 
There is a long pause, whilst this sick woman thinks and senders. I'm not sure whether she is thinking or has fallen asleep with the strain of it all. Has this conundrum been aid to rest? No, of course not, what could I have been thinking. Raye, in fact now solves the problem to her satisfaction, she remembers even in her weakened state, that my Father is to give Hermina 50 Rand for food, and taking into account that it is ME who has bought the two chickens, she solves it all - a masterstroke. 
"Dave, Dave", she says weakly, "Give Hermy 40 Rand for Food".
---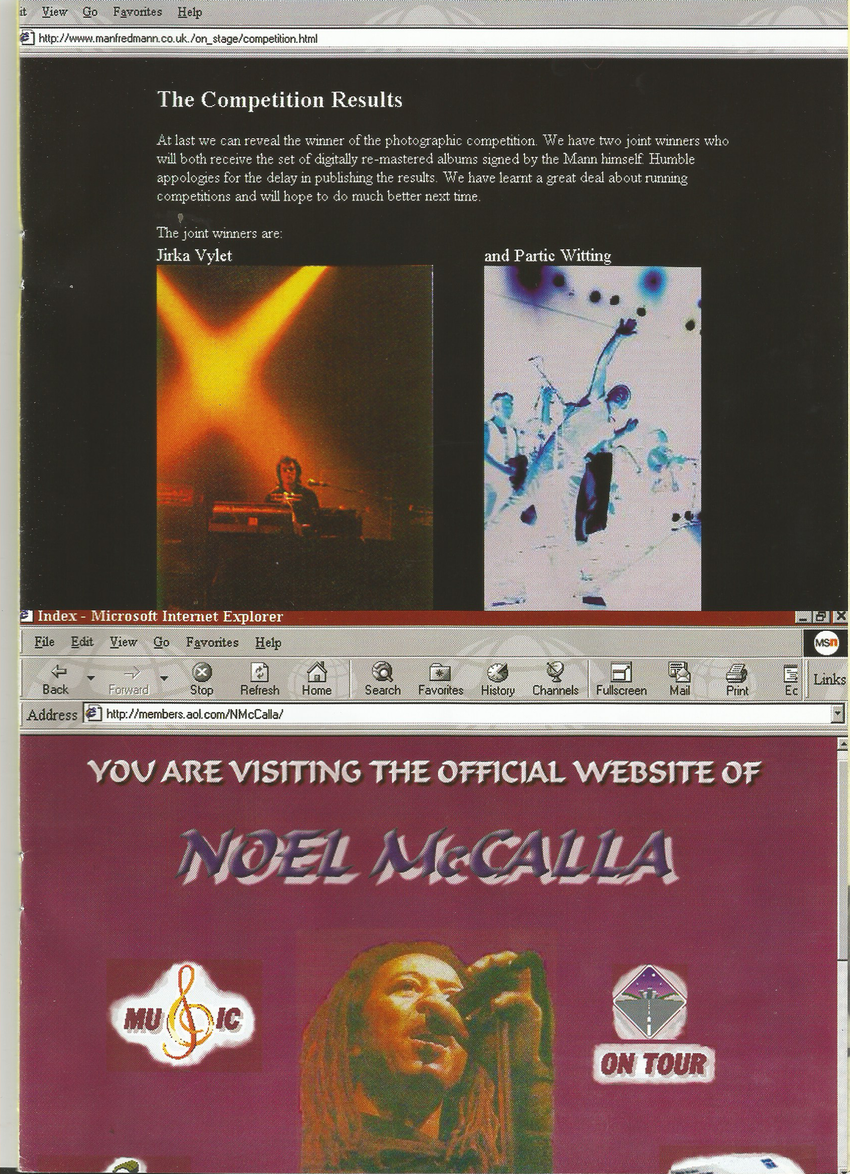 ---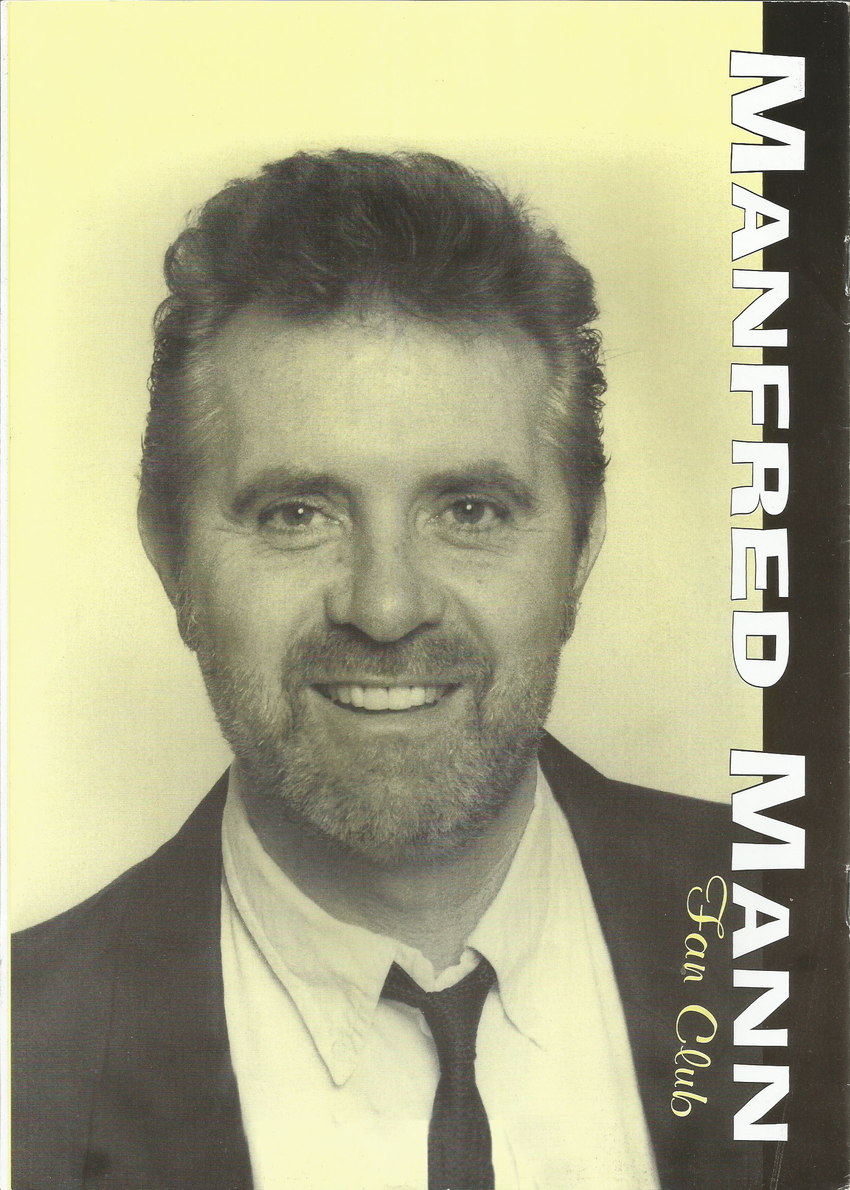 ---

Platform End No 19 - Summer 1999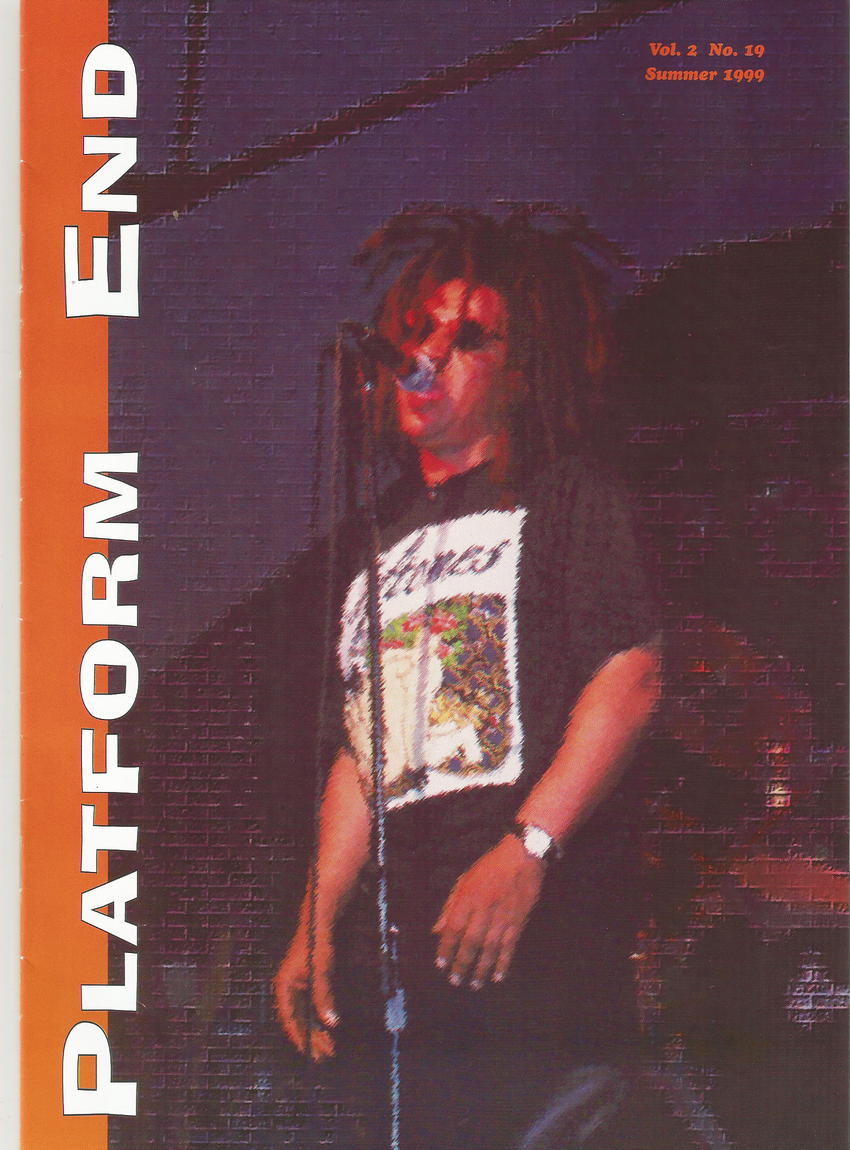 ---

Contents
A Yawn in Your Ear ………………...2
World Service ………………………....3
Shona Laing …………………………….4
Not Quite Overnight Sensations
Part 4 By Barry Winton ......…...6
Chris Thompson – Backtracks...………………………………………………....8
Studio Time ………….…………….....9
Manfred Mann Story Teller.....10
Noel in Switzerland.........….....11
The Earth Team
Editor …………………………...Andy Taylor
Secretary .........……........Carol Taylor
Treasurer...............……..Graeme Yates
Design/Typesetting ....lain Scott
Master of Envelopes ..Thomas Taylor
Web Master.................Ron Clint
The Mater Of Quotes ..Sue Taylor
Front cover photo by ..Terry and
Linda Strong (Terry & June)
and thanks Linda for the Rubettes
Picture from Steve!
Web Site:
http://www.manfredmann.co.uk
E Mail:
manfred@manfredmann.co.uk.
Printed by: Penketh s Print Limited
Bessendale Road, Bromborough, Wirral
Merseyside L62 3QL
No bass players wearing very very very silly hats were harmed during the making of this journal!  Though the editors may well now be at some risk!
Our apologies for the delay of this issue.  Due to personal obligations we will be publishing 3 issues per annum rather than 4.
This will not affect your subscription.
If you have any articles, pictures or views you would like to be considered for inclusion in our next issue, send them along to Andy & Carol Taylor to the address below, together with a stamped addressed envelope for return. All articles, stories, pictures, etc. will be returned safely. The Manfred Mann Fan Club.
C/o Andy & Carol Taylor,
29 Lyndhurst Road, Wallasey, Merseyside.
ENGLAND L45 6X8
Tel: (44) 151 639 7057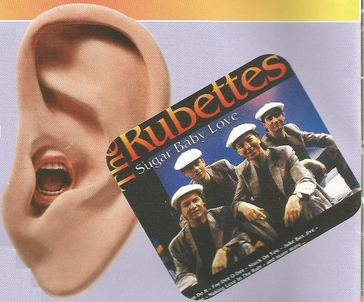 A YAWN IN YOUR EAR
There have been times over the last few weeks, when we thought we would never get this magazine out, so it is a wonderful feeling to be writing the last few notes!  Once again Platform End is packed with some seriously good stuff, old and new although I guess that this is quite a retrospective issue.
There is the eagerly anticipated fourth part of Barry Winton's superb history of MMEB. Whilst on the subject of Barry's superb history (if MMEB, those nasty gremlins excelled themselves last month by stealing the last line of his article. It should have finished "1978 was to be a very controversial year indeed in the history of MANFRED MANN'S EARTHBAND......" Sorry for missing it out Barry!  Steve Ward begins a detailed look at MMEB's forgotten lead singer - Shona Laing, as well as trusting us with some rare and priceless pics from his collection- Graeme reviews the recently reviewed CT's Backtracks. Whilst coming up to date Rita explains what Noel has been doing this year prior to going on the road with MMEB. Once again we are privilaged to reproduce one of Manfred's stories. In this one Manfred takes us back to the recording of 'Blinded By The Light', whilst with the help of Pat King's camera, we take you back to the recording of the classic 'Watch' album, now being rediscovered by many in all its remastered glory. 
On a personal note l know that many of you are aware that Carol's father passed away in March, our thanks for the kind thoughts we have received from so many of you. Sadly just before going to press we learnt that long time supporter and contributor John Arkle had lost his father, and our thoughts are with him at this time.  On a very happy note, our hard working treasurer Graeme 'The Beaver Yates has recently become a Dad again to a lovely new son 'Luke'. Congratulations to him, his wife Lesley, Sons, Philip and Nicholas from all of us here and from all of you out there. MMEB are out there playing 'Somewhere in Europe' through until October, with some possible, (but not confirmed) UK dates on the 18th/19th & 2oth November. Hopefully they will get to be near to your town, who knows we might see you there.  Until next time..............

Andy and Carol.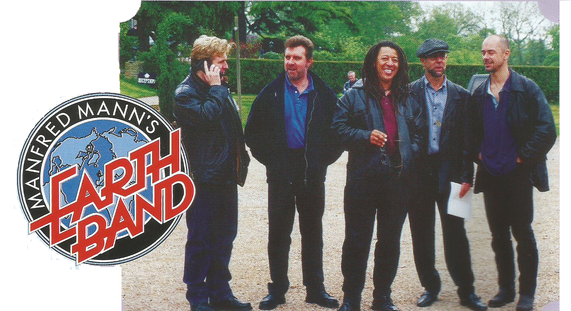 ---
PE#19 - Page 3
WORLD SERVICE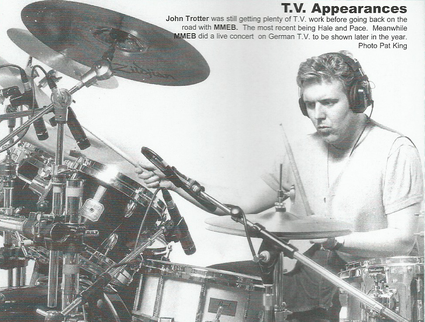 THE RE-MASTERS UPDATE
The next batch of remasters are running behind schedule, only because those involved want to make absolutely sure they sound good, look good and like the first six are a pleasure to own.
As I write these notes the next six are finished, although Rob Corich being a bit of a perfectionist was just checking one of them again. So you can look forward soon to Angel Station, Chance, the first album - MMEB, Somewhere in Afrika, Criminal Tango and Nightingales and Bombers. As always bonus tracks have not been easy to find, although in the end we found some good ones. Dylan's 'Quit Your Low Down Ways', gets its first European release on Nightingales and Bombers, 'Fool I am', the 'B' Side of 'For You', is released on CD for the first time on Chance. Somewhere In Afrika features tracks previously not released on CD and of course featuring Shona Laing. Another US only release 'Rebel', is added to Criminal Tango along with extended mixes of Going Underground and 'Do Anything You Wanna Do'.
The remastered 'Best Of', is finished and just waiting on a release date. It contains a 32 page booklet written by myself and Rob Corich, which includes loads of pics, old and new. The CD comes in a separate package, the whole lot fitting snuggly into a cardboard sleeve. The compilation which I am also accountable for, concentrates mostly on the single versions of songs, often appearing on CD for the first time. It also differs from previous compilations in covering the period from 1971 1986 in more depth and in chronological order. Not all the favourites are included, intact one of my own favourites is missing, however, 3 Volume II is planned for later on!
CHRIS THOMPSON UPDATE
Typical in the way 1999 has been going so far, Carol and I got to go to California for 4 days in June, the exact 4 days that Chris flew back to the UK to visit his son!! So all we managed to do was to swop telephone messages from LA. to Palm Springs. .All I can tell you is that he's fine and things are going well. Before he moved to LA, Chris passed on his collection of Video's into my care on which there is some great stuff. This includes Live footage of his two bands Night and Filthy McNasty - plus video's of some of his own singles, such as 'The Challenge'. There are one or two MMEB video's the most interesting of which is the US single 'Rebel', which I have not been able to watch yet because the format is both, old and American!
The good news is that Chris is happy for anyone interested to see his own video stuff, obviously it will be impossible for the Fan Club to compile, package and offer for sale any of this material for all sorts of different reasons. However, Chris has indicated that he would have no objection to us copying some of it for Fan Club members, in return for which we would simply ask you to cover any costs incurred. At the time of going to press I am looking into this to see what it would cost if any of you are interested, but please don't start sending any money yet.
Andy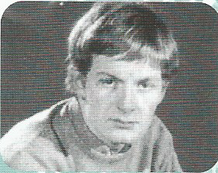 Mike Vickers 'Wish I Was A Group Again'
Following on from the previous EMl reproductions of the HMV sixties Manfred Mann albums, comes this reissue of  Mike Vickers seriously odd solo album. lt doesn't exactly do justice to this very talented  musician, however, it is an interesting novelty item and ever so sixties in a funny sort of way.
---
PE#19 - Page 4
SHONA LAING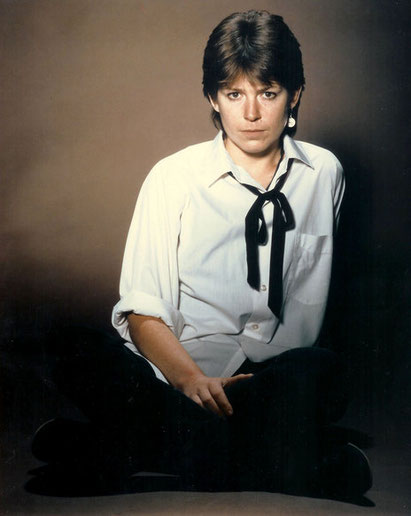 Back in the early 80's I was fortunate enough to been the mailing list of several Record Company's, and as a result received a number of demo's. l always made a point of playing every one, and although the majority were complete rubbish and destined for  local charity shops and jumble sales, occasionally a gem would surface which made the trawl through all the dross worthwhile. Such was the case with one white label album I received around 1981. A female  singer with great songs and an incredible voice, but  as the Record Company neglected to include any blurb, I had no idea who it was.  Nevertheless I kept it for future reference and consigned it to the depths of my collection.
A couple of years later as a long standing Earth Band fan, l bought the new album 'Somewhere In Afrika', and 
instantly recognised the female voice as being the same as on the white label album'.  My investigations identified the artist as being 'Shona Laing', and the mystery album turned 'out to be 'Tied To The Tracks', and so began an i obsession which has lasted nearly 20 years and is still as strong today as it ever. was. A lot of money has been spent in "phone calls and faxes to New Zealand. Many expensive purchases have been made from dealers over there, due to the fact that many items were never given a UK release. The consistent quality of her work has made it all, worthwhile and l have been rewarded with some of the best music in my collection.
I still have an unfulfilled ambition to visit New Zealand and meet Shona in person and to see her live in concert and I am determined to do so one day when I can afford to.
What follows is a pen picture of Shona, together with a full album discography with a brief review which is strictly a personal fan's eye view and I have included my favourite tracks as a guide to anyone who might be interested in checking out Shona's work.
Shona Laing was born on 9th October, 1955 a birthday she shares with the late John Lennon and Jackson Browne, amongst others. Her early teenage years were spent quote; Writing songs and singing them in my bedroom at home", honing a talent which was obviously recognised early on as she wrote and recorded her debut album "Whispering Afraid", as a sixteen year old high school student in 1972.
By the mid 70's she had competed twice for New Zealand in the Tokyo world song festival and was compared to Bonnie Raitt by the New Zealand music press.
With two hit albums behind her, she left her native New Zealand and came to England in the late 70's where she stayed for seven years. It was here that she recorded two albums, (although only one was released), and whilst her career didn't take off as expected, it is certain that if she hadn't been living and recording in the UK at this time she would never have been offered the gig with the Earth Band.
---
PE#19 - Page5
ALBUM DISCOGRAPHY PART ONE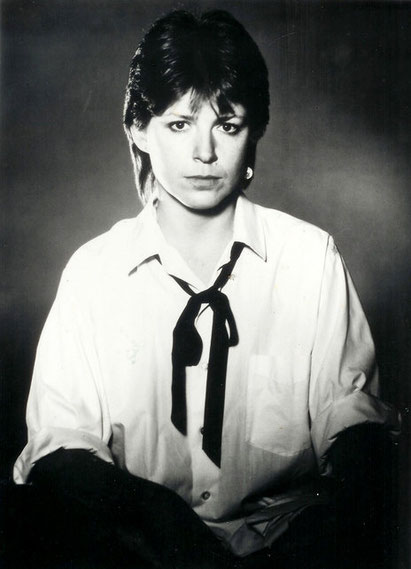 1. Whispering Afraid
Vertigo 6360 901 / 1972
(No UK release)
A strong mature debut, especially considering that she was a 16 year old high school student when written and recorded: Very much the girl at home in her bedroom feel, referred to earlier, some of the production leaves a little to be desired but does not spoil the overall quality of this album.
Stand Out Tracks.
A Masquerade, Quiet Night, 1905. (1905 was, inspired by Henry Fonda and won Shona second place on New Zealand national "TV series New Faces in 1972).
2. Shooting Stars Are Only Seen At Night Philips 6334 - 012 1974 (No UK release)
A change of label but a style very similar to the debut album, but with stronger songs and a much better production. A lovely gate fold sleeve with great photographs of a very young looking Shona.
Stand Out Tracks:
I'm Crying Too, Shooting Stars, Remains To Be Seen, Rainbow.


3. Untitled/Unreleased Album
(Recorded 1976/77) By this stage of her career, Shona had moved to England and recorded this album at R.G. Jones' studios in Wimbledon. Produced by Roberto Di Nova, it was being paid for by the record company back in New Zealand and when they realised she wasn't coming home they promptly withdrew the funding. Shona has tried to track down the master tapes without success, so anyone who has any information on the studio or the whereabouts of the tape, please get in touch. 
4. Tied To The Tracks
EMI EMC 3360 - 1981
(First UK release) The album which started it all for me again recorded during her spell in England and a move to a more main stream rock sound with a traditional band format. An excellent album full of great songs with Shona's wonderful voice to the fore, which should have given her the break through she deserved but it didn't do quite as well as expected. The single 'Don't Tell Me', received plenty of air play on Radio 1 and Shona recalls that Manfred offered her the gig with Earth Band as a result of hearing this track. Shona wryly describes her time with MMEB as an educational experience.
Stand Out Tracks:
Don't Tell Me, Overboard, Money Is The Measure, By The Night (written at the time of the Bradford massacre).
5. Somewhere In Afrika
Manfred Mann's Earth Band Bronze BRON 543/ 1982 Shona featured prominently on tracks, Nostradamus, Third World Service and Demolition Man, plus the single version of Redemption Song and non album tracks, I Who Have Nothing and War Dreams.
Worthy of mention is the coincidence that the first line of Demolition Man is Tied To The
Tracks, the title of Shona's last solo album.
Steve Ward
Sheffield - 1999
Editors Comments:
In an interview with Manfred a few years ago, he described Shona as a great singer with a great voice. At the time he could not see her as part of a live touring band, and as we now know, in the and Chris Thompson returned to complete the album and go  on tour.
In our next 7, issue Steve will review her album releases after the 'Somewhere in Afrika' period.


---
PE#19 - Page 6
BARRY WINTON'S NOT QUITE OVERNIGHT SENSATIONS Part 4
The future of MMEB was looking very prosperous indeed.  Chris Thompson was fronting his own band 'Filthy McNasty' as a side-line project and secured a residency at The Bridge House pub, East London.  Thompson's unique set of pipes had rewarded him a steady flow of new admirers such as the late Rory Gallagher and future Iron Maiden frontman Bruce Dickenson.  Thompson's new band boasted the hugely under rated co-vocalist Stevie Lange, keyboard player Nicky Hopkins – the only musician who can claim to have guested with The Beatles, The Who and  The Stones (not a bad track record) and red hot guitarist Robbie MacIntosh (more about him later). In addition to all this Chris Thompson also toured and guested on Elton John's 'Single Man' Tour and album.
February saw the release of the eagerly awaited new album 'Watch', which, in my opinion, rates as the very best, post Mick Roger's Earth Band offering. It is an album of memorable songs and outstanding playing from beginning to end. In fact, 'Watch' was so popular amongst the fans that the entirety of the second side of the album is still a high point of the live set today. In Germany 'Watch' was  the Earth Band's biggest selling album of all, reaching an impressive chart position of number two and shifting over a million copies, one behind Saturday Night Fever!
Once again, a highly memorable UK tour followed, complete with visuals. I only managed to make four gigs as I had pre-booked an extended holiday. However, upon my return, I was thrilled to bits to discover that my boys had another Top 10 hit under their belt with 'Davy's On The Road Again'. Nothing could physically stun me more than when I bought the Melody Maker at the airport, and seeing the headlines in the news pages, 'MANN'S EARTH BAND SPLIT', and retaining just singer, Chris Thompson. I could not believe my eyes! Surely this could not be true -' there must be some horrible mistake! Reading on with disbelief, 
An Earth Band without Chris Slade would be like a bird without wings, and Dave Flett, who fitted in so brilliantly, gone forever, never to return, was a devastating blow. After all, two such important band members seemed like a huge task to replace. Could they ever be replaced? Yes, it was Mick Rogers' scenario all over again! (Sob Sob").
Fortunately for me, it wasn't long before two new comers were recruited. Geoff Britton, an adequate drummer and an able alto sax player, although more renowned as a martial arts and karate expert, was eventually brought in to replace Chris Slade. Geoff had a good credibility, and had previously bashed the skins for prog rockers Gun', 'East of Eden', (who had supported Chapter III on tour), 'Rock and Rollers', 'The Wild Angels' and a short lived spell with 'Wings'. He performed on the Earth Band's ninth studio album  entitled 'Angel Station'.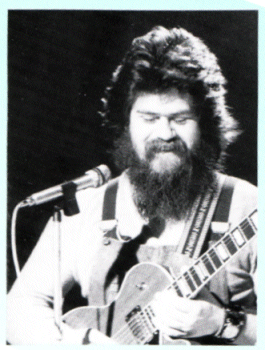 Sadly however, a re-occurring illness  prevented him from meeting the band's scheduled touring commitments and the reliable John Lingwood shortly replaced him. Wembley born John had turned down a career as a professional footballer in order to become a full time musician.
He had an impressive list of session work under his belt, having performed in the London production of Hair, and also with 70's progsters, Steamhammer', and the god of hellfire himself, Arthur Brown.
In 1983 I avidly remember going to the Workhouse, Manfred's secretary, Jane Curtis had called to inform me that Manfred had a rather large pile of albums that he was disposing of and enquired as to whether I would be interested in having a shift through them. I jumped at the opportunity! Upon my arrival, I think some crafty bugger had cherry picked through them, as the majority of the ones on offer were South African releases and meant little or nothing to me. However, upon entering into Studio One, where John was busy mixing Budapest Live', he looked at me and said in a rather cynical tone of voice, I bet you don't know much about rock music apart from Manfred Mann, do you Barry?" The cheek of the man! l rather sheepishly offered John a challenge of our knowledge of the rock music scene (no bets!). I asked Jane to referee a friendly contest between John and myself. To say the least I got more than just a small delight of pleasure in thrashing the drummer (mercilessly!), and answering every question he threw at me with ease, leaving him virtually dumbfounded!  The last laugh was on him, when I put my arm around him with genuine affection and said "Better Luck next time, Johnny Boy" and gleefully left the studio with a big smile of supreme victory upon my face. I was very glad that John and I shared a mutual admiration for early 70's hugely under rated band 'Patto'!!
Chris Thompson had handed in his resignation and was to make the forthcoming album 'Angel Station' his final with MMEB.
What was needed at this stage was to find a worthy successor. Manfred was recommended to check out a popular South London circuit musician - a singer and guitarist - at the Half Moon pub, Herne Hill. He went by the name of Steve Waller, who had a growley, bluesy style and was a natural born comedian, showman and entertainer.
---
PE#19 - Page 7
Waller was indeed the right man for the job. One quick audition and it was all settled. Manfred's original intention was to tour with Waller and Thompson, combine the duo of vocalists and guitarists to alternate the leads. It was Manfred's wishes to eventually move Waller up to the front line following Thompson's eventual departure. Sadly, this was not to be, as Waller was more than just fond of a tipple of gin. 
l have to be very honest here although I felt that Steve was a colourful figure and was very entertaining live, I did not however, rate him as much musically as his two predecessors. On a heartfelt personal note, Steve was the most wonderful person who has a heart the size of the Empire State Building. I stayed in touch with him long after his MMEB days, seeing him perform virtually every week at the Father Red Cap pub in South London. I well remember celebrating my 25th birthday. He decorated the stage with balloons, presented me with a magnum of champagne, and made an excellent speech, for which I will always be eternally grateful.
I anxiously awaited to hear the enigmatic 'Angel Station' album, and hate to admit that for the first time I was slightly disappointed, finding the material different and less rockier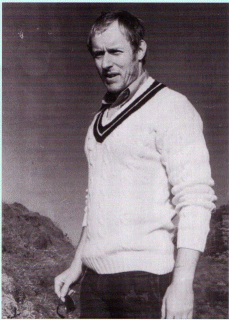 than anything they had previously submitted to vinyl. My initial reaction was "UMM...!!! Not sure about this one". However, l readily admit it steadily grew on me after several listens. Incidentally, this very publication was taken after the short instrumental which closes side one.
The first time I saw the new line up was at a low key warm up at the Queen Mary's College. It was a monumental come back performance.
My faith in MMEB was immediately restored (not that it was every really lost).
I managed to make every date on the official UK tour! At the opening night at Bristol Colston Hall, I met Manfred's business manager Dave Clarke backstage, who very kindly drove me back to London.
A third party joint us, an American singer who was especially flown over to check out the band in order to fill in for the shortly to depart Chris Thompson. His name was Huey Lewis, I was informed the band were having problems with Steve Waller over fondness for a beverage which resulted with him being given the big 'E' at the end of the tour. Although it was thought Huey Lewis was very good, he was not proven suitable for the Earth Band.
For the first time MMEB were down to a trio of Mann, King and Lingwood. The application list for the vacant vocalist position was alarming. Although the best they had so far seen was Huey Lewis and he was offered the job, he declined in order to start his own band, The News'. Paul Young, Brian Johnson (later with AC/DC), ex Atomic Rooster and Cactus vocalist Pete French all tried their luck and failed. Eventually, to give every would be hopeful a fair crack of the whip, an advert was place in the Melody Maker, and they received literally hundreds of demo tapes. Fortunately Thompson and Waller both returned as guest musicians, plus a further array of session singers and guest musicians who contributed towards Manfred's next project.

To Be Continued.......…


---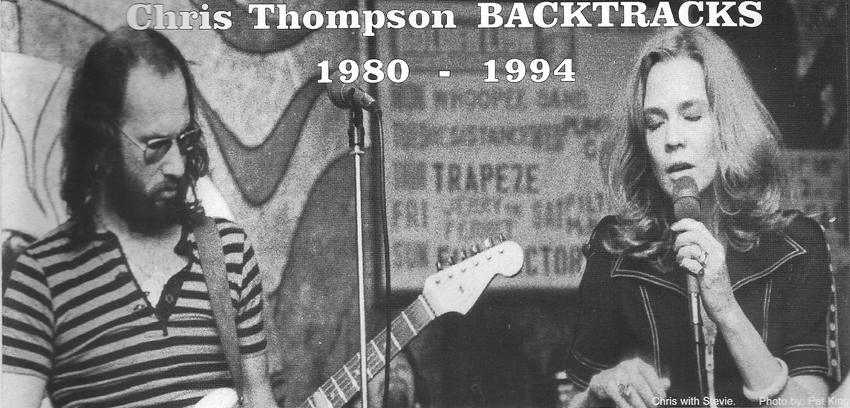 I was of course excited by the prospect of this CD when I first learned of its forthcoming release with the last issue of Platform End. There is always that sense of anticipation in wondering what tracks will appear on a compilation; will there be much new material or new versions of well-known songs.
In this respect and the length of the CD (over 74 minutes), Backtracks" is excellent. Not only do some tracks make their debut on CD, the majority are either entirely new to the listener or are offered in different versions to those previously available. A black mark however must be awarded for the lack of sleeve notes relating to the tracks themselves. This not only makes my task here of reviewing less informed, but more significantly, makes it difficult to place the tracks into some context within CT's career, something most of us would like (in an ideal world etc... I do like the tasteful design of the CD itself though, resembling as it does a vinyl album.
The opening "You're the Voice" is intriguing, being broadly similar to John Farnham's world-wide hit. It would be good to know when this track was recorded. Is it as recorded for Atlantic records for inclusion on "The High Cost of Living" album or a more recent effort? I think I prefer it to the version on the SAS Band's CD of last year, though Chris is in great form on both. "Blaze of Love" for me surpasses the Starship version featured on their 1989 "Love Amongst The Cannibals" album. Track 3 is "Blinded By The Light", and was one I was initially sceptical about prior to listening, but it has a directness and punch which draws a fresh quality from the song such that Manfred's contributions on Earth Band versions is not missed. "If You Remember Me" (an excellent song title for an old track when you think of it), was a hit Stateside and its qualities have survived the passage of time.
The next three tracks are new to me. "Thru' Your Eyes" has a strong lyric, is well sung and would not have been out of place on "The Beat of Love" album as indeed would "One Step Away". "The Fever", seems a little lightweight at first with CT letting out some high-pitched notes, which when played at volume really capture the attention. Its one of those songs which gets inside your head and re-emerges at random, days after the last listen when your boss is going on about something important at a boring office meeting which you really should be listening to (but, ooh I've got the Fever etc).
Tower of Love" and "When the Wind Blows" are taken from The Beat of Love" album, with the former seeming to vary slightly. The latter is one of the better tracks from what many consider to be an overly synthetic album. "Dr. Rock' and "Shift in the Wind" were featured on the "Radio Voices" album from 1985, but "Shift" is presented differently here and I wonder whether this is the version that was intended for single release? There then follows four newly heard songs. I can imagine Secrets in the Dark"; having been given the band treatment by the likes of Survivor in the 1980's, and proving a big hit in the U. S. It has a strong hook and is the sort of song which for me CT records best, being not too dissimilar in feel from some of the tracks on "Tabaluga" none of which are featured on "Backtracks" presumably for contractual reasons. However, I must confess that "The Longing", a duet with Linda Taylor, leaves me completely cold, merely washing over me. The two tracks from "Arrested" with the Royal Philharmonic Orchestra are great and demonstrate CT's versatility and are easily heard on various budget CD reissues. "Hot Summer Night" is listed as featuring Stevie Lange. This is drawn from Night's eponymous 1979 album. CT and Stevie had a great chemistry as is still apparent when they appear together with the SAS Band. This lady is SO good that I can't help but wish there were loads of unreleased Night tracks lurking somewhere to burden these ears. If you like this track, then you'll have to content yourself with listening to battered copies of Night's two albums ("Long Distance" 1980 being the other album), or failing that, keep searching at Record Fairs. CT had hoped to get interest in a "Best of Night" CD or a 2-on-1 CD, so fingers crossed on that one. "For You (Live from Kinlock Drive)", closes the CD and works well. Earth Band have featured this song in their live set for some time and although not a personal favourite, it is a worthy inclusion Overall then my only moan is the lack of dates recorded, musicians featured and any background to the songs, but we can't have everything. We should remember it is the mic that matters and the release of this CD was an unexpected bonus. It is great that CT has taken the time to get this CD "sailed and I hope that interest is sufficiently strong to merit further similar releases, particularly as the material is there. Get your hands on a copy.
Graeme Yates - 1999
---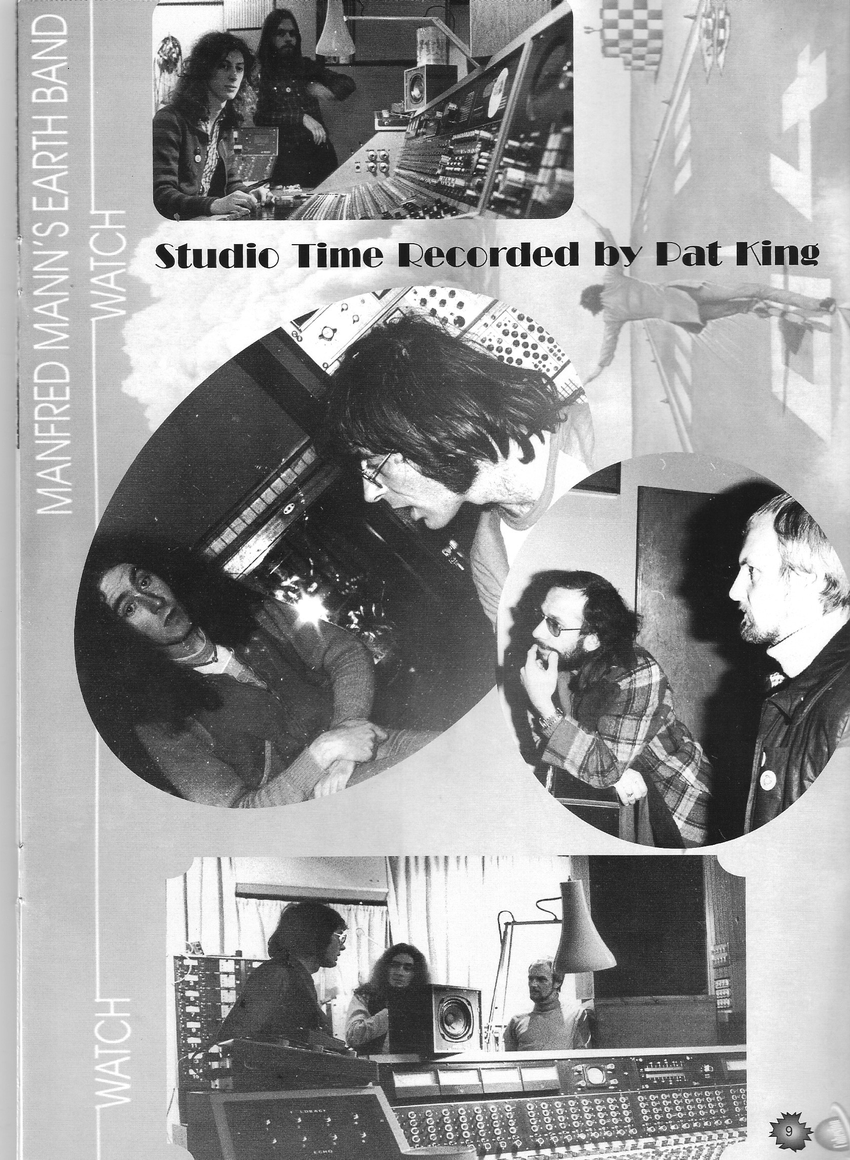 ---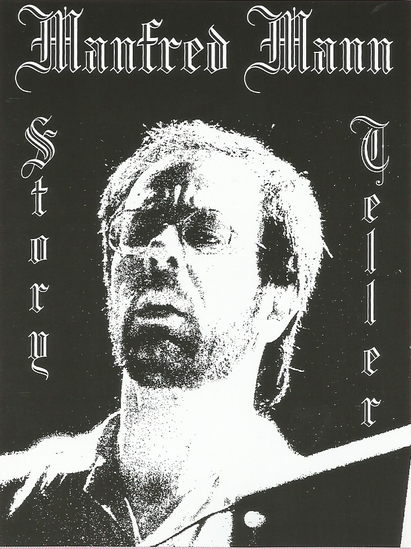 THE BRUCE SPRINGSTEEN ONE
Once upon a time (1976), I had a talk . . . well not really a very coherent talk, but a sort of talk with Bruce Springsteen. He won't remember it but it's burned in my memory all right.
During the making of "Blinded by the Light", I realised that it was possible to sing the chorus and the verse simultaneously on the Outro and l was really excited about this, as there are hardly any songs where this is practicable and I felt it could work very well. But, we had in Manfred Mann's Earth Band at that time only one lead singer, Chris Thompson, so we were a singer short because this ending required two singers to sing at the same time. One afternoon the bold answer to this problem came to me. 'Why not', I thought, ask Bruce Springsteen to sing the end verse lines, while Chris sings the chorus, but I wasn't sure he'd agree to do it. But I was proud of myself, it was a clever and very nice thought, if he agreed - wonderful, and if he didn't - nothing was lost.
I simply cannot for the life of me think of the reason that I decided to call Springsteen myself, rather than have a manager or record company person make the arrangement. Perhaps I thought he might respond more positively to a direct approach from another musician. I have generally found that middlemen are far too protective and difficult to deal with. Anyway for whatever reason the day came when I was given the Hotel phone number where Bruce was staying and I prepared myself for the call.
"Hello Bruce"
"Who is this?"
"It's Manfred Mann".
Pause,
"Really . . . No kidding",
Yeah really"
"Wow Manfred, I can't believe it. I've always loved your stuff and the way you've developed over the years, also your unique Moog playing. How can I help?"
"Well Bruce, I'm recording Blinded By The Light".
"God! That's fantastic - what a tribute to my song writing, Gee what an accolade. I'm really proud, Wow!"
 "Well, I was kind of hoping that you might sing on the end of the track".
"Gee Manfred, don't say another word. Of course I will".
Not really . . .What actually happened was RING - RING - RING - RING - RING – RING RING - RING.
Obviously he's not there, I'll put the phone down. I'm wrong. A voice answers, as if woken from a 200 year coma. "NNNNNNNNNGGGGGGGGGGGYEH"
Oh God I've woken him up!
"Is that Bruce'?". I say hoping desperately that it isn't Bruce, that its the wrong room or wrong hotel, but its not my day. "NNNNNNNGGGGGGGGYEH man, what do you want?"
"Oh, um, er, nothing, forget it, I'll call later".
I never called back! I did the end vocal myself. Nine months later the record was No. 1 in the US and a major hit single around the world. Still, I always think that it would have been wonderful with a Springsteen vocal at the end.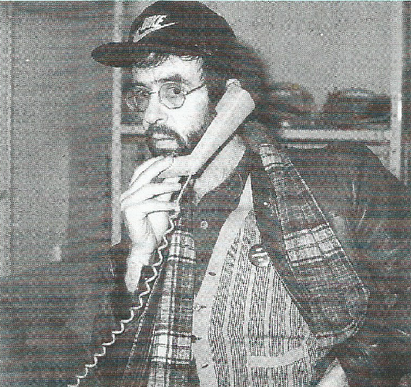 ---
PE#19 Page 11
Noel with Guido Ettlin Project 'Funk and Soul' Switzerland 1999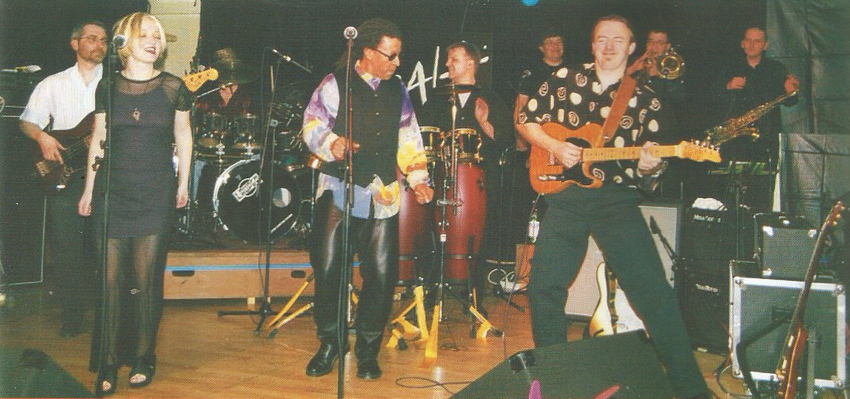 This year Noel is part of a Soul and Funk project put together by the Swiss drummer Guido Ettlin. Noel got involved in this project through his work last year w  ith the Swiss Band GMF. There were 8 gigs with this project in Switzerland in March and April and and if it's possible it is to be continued later in this year.

Who is Guido Ettlin?

The drummer" Guido Ettiin comes from a musical background.  His father played trumpet, his brother is a bass player. Guido started playing violin before he  became a drummer' 'Why "Blood' was the first band he joined. After finishing the study at the Swiss Jazz School in Bern Guido opened his own drum school in Samen and went on teaching at several Swiss music schools. Over the years he worked with numerous bands and artists including Al Corley ("Face To Face" tour in Germany, France and Morocco) and Phil Carmen ("Changes" tour in Germany and Switzerland). Guido also works as a producer for new Swiss bands and as a composer. The recent session project "Funk & Soul" made his dream come true of putting together various excellent musicians coming from different countries. He has plans to continue those projects.
The musicians of Guido Ettlin's "Funk & Soul" are:
Roland von Flue - (Switzerland, tenor sax)
Bruno Krummenacher - (Switzerland, bass)
Guido Ettlin - (Switzerland, drums, percussion)
Noel McCalla - (Great Britain, vocals)
Myrta Amstad - (Switzerland, vocals)
Roland Pfeiffer - (Germany, guitar)
Eddie Walker ~ (Great Britain, drums, percussion)
Oswaldo Emilio Aden - (Argentina, lead trumpet, horn)
Bernhard Schoch - (Switzerland, trumpet, trombone)
lmmanuel Brockhaus - (Germany, keyboards)
Noel was singing most of the songs of the set up.
Part 1
Doin' It To Death
Stool Pigeon
Get Somebody New
A Real Mother For Ya
Walk Talk Hang
Family Affair
How Cum You Don't Call Me Anymore
Fly Like An Eagle
Move On Up
Part 2
The Brother
Papa Was A Rollin' Stone
Play That Funky Music
We're In This Love Together
Pick Up The Pieces
Lady Marmalade
Irresistible Bitch
Possessed
Encore:
Very Superstitious
Get Ready
Those of you who had seen Noel playing with his own project "McCalla" won't be surprised about the set up, it is influenced mainly by Noel ("so I didn't have to learn so many new songs, ha, ha, ha"). But due to Noel's fantastic voice and a lot of space for improvisations of all the other excellent musicians every show has been musically different. Obviously it was good fun for him. So if there's really a chance to see him again with this project don't miss it!
Rita Gerlach
---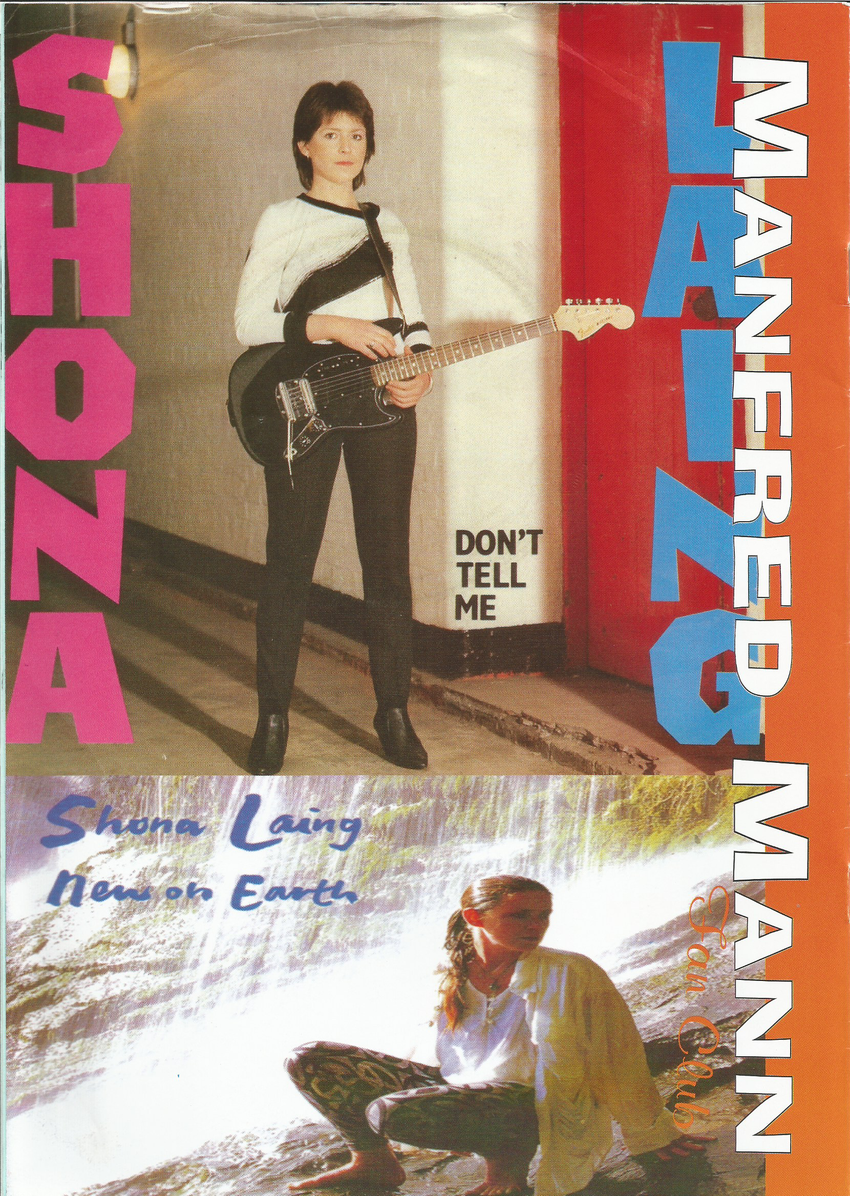 ---

Platform End No 20 - January 2000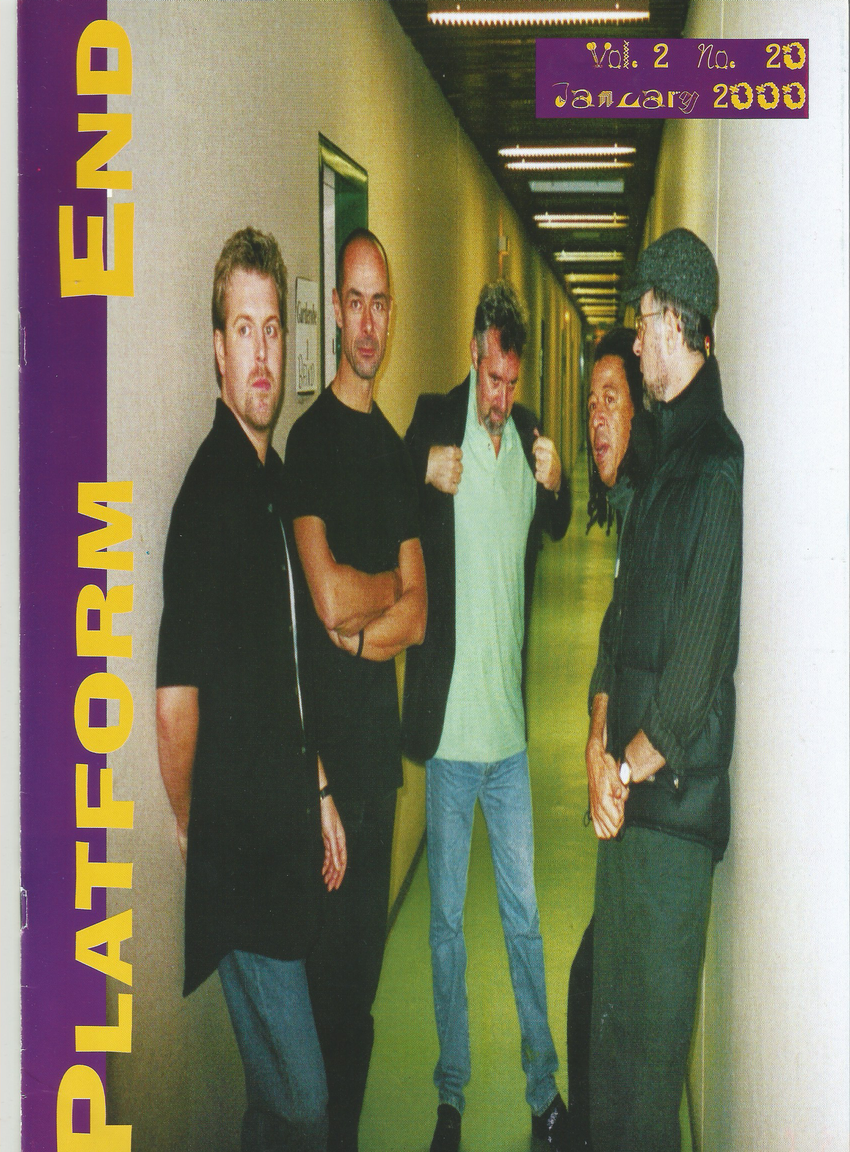 ---
PE#20 - Page 2
Contents
A Yawn in Your Ear .........………....2
World Service News...……….........3
Winged Messenger ......…………...4
Not Quite Overnight
Sensations - Part 5 ......………......6
Brotherhood of Mann......…….....8
Manfred Mann Story Teller.......10
On The Road October 1999
Some of Andy's Pics ...………......11
The Earth Team
Editor .............................Andy Taylor
Secretary...............…......Carol Taylor
Treasurer...............….....Graeme Yates
Desrgn/Typesettrng …..lain Scott
Master of Envelopes ...Thomas Taylor
Web Master ..................Ron Clint
The Master outputter....Steve Patterson
Front Cover Photo: Andy Taylor

Web Site: http://www.manfredmann.co.uk
E Mail: manfred@manfredmann.co.uk.

Printed by: Penketh's Print Limited Bassendale Road, Bromborough, Wirral Merseyside CH62 3QL
None of the regular spelling mistakes or bad grammar woz caused by the Millenium Bug. although I am sure it can't oi helped mueh:-) If you have any articles, pictures or views you would like to be considered for inclusion in our next issue, send them along to Andy & Carol Taylor to the address below, together with a stamped addressed envelope for return. All articles, stories, pictures, etc. will be returned safely.
The Manfred Mann Fan Club,
C/o Andy 8 Carol Taylor,
29 Lyndhurst Road, Wallasey,
Merseyside. ENGLAND L435 6X8
Tel: (44) 151 639 7057
e mail: endy@globalnet.co.uk

A YAWN IN YOUR EAR
Reaching Platform End No. 20  is somewhat of a landmark issue. There were times l thought we would never make it, so what have we learned... Firstly what a good natured and sometimes very patient bunch you lot are. Platform End was launched in 1992. The first one was a photo copy of which only 100 were ever produced. Amongst the headlines were 5 Manfred talks about Plains 5 Music. Also in that first magazine Graeme Yates, our hardworking club treasurer, began a master work. on Chris Thompson. Clive Bunker then on drums did a self portrait and since then band members past and W present have continued to contribute on a regular basis to this journal. Manfred himself has done a number of interviews and articles, a privilege I suspect few other fan clubs enjoy. Here is a quick look back at the story so far.
1992 - Manfred teams up with well known producer Richard Burgess and signs up song writer Cyril Shuman. Plains Music at last gets a UK. release and the boxed set becomes available. ' Five of Cyril 5 songs have been recorded You Don't Let Me Down , Loose The Touch , Twist And Shout , To The Limit and Miss You . in 1992 Arcade released their Best Of compilation Blinded By The Light which earned Manfred more Gold discs. For the 60's fans another TV advertised album put the name Manfred Mann back into the album charts, called Ages Of Mann , as well as some joint promotion by Manfred and other ex-Manfreds it was the inspiration for the forming of The Manfreds The Manfreds included Jones, D Abo, Hugg, McGuiness and Vickers from the sixties but never of course Manfred.
1993 - EMl produced their own Best Of , The EMl Years . MMEB are on the road in Europe. The set includes a song called Dirty City and the line-up is McCalla, Kinch, Rogers, Bunker and Mann.
1994 - Manfred and Steve Fernie are presented with a Gold disc by Arcade for sales of the Blinded By The Light album. Blues and Soul magazine award Noel McCalla with Single Of The Week , for Pull Together and consider him the best soul singer in the UK. Arcade at last get the T.V. advertised Best Of out in the UK. Despite poor promotion it manages to chart.
1995 - Noel McCalla gets a second CD into the shops and Greg Russo publishes his comprehensive history of Manfred Mann called Mannerisms . Then there was all that thing with that hill in Wales. I got dragged l there by the Saturday Telegraph to celebrate 20 k years since the release of The Good Earth (21 but who is counting). The 1 square foot becomes a feature on a TV show called Country File and we manage to get a load of fans, Mick Rogers and a BBC crew up the hill, whilst Carol makes the biggest picnic ever! 
1996 - Soft Vengeance the first new MMEB album since 1987 is a released. Chris Thompson returns to the fold and John Trotter takes over on drums.  A The band embark upon one of the longest tours in its history. The US. at last get a Best Of   MMEB from the Warner Archives.  Meanwhile, EMl package four of  the US. 60's albums in a nice  boxed set. The US. get The Five  Faces and featuring the wrong band on the front! Grapevine and Manfred give us permission to produce a  limited edition video for Platform End.  This contains a promotional film for the new album and tour, plus acoustic  versions of Tumbling Ball , For You , and the video Nothing Ever Happens. Greg comes to England to do an extensive U.K. radio tour to promote his book. including D'Abo's radio show and Spencer Lee on Radio Merseyside. Greg joined for this by Mick and myself. EMl produce a compilation of 60's R&B called Groovin With The Manfreds only its Manfred Mann. Who said there would be no confusion?
1997 - The Spice Girls. cover 5-4-3-2-1 calling it 1-2-3-4-5, for the opening of Channel 5 in the UK. MMEB continue to tour all year. Late in 1996 some concerts were recorded for a live album. EMl release a nice CD reproductions of the two best 60's albums, The Five Faces and Mann Made. They also plan a Manfred Mann CD with unreleased. material in their celebration of the world famous Abbey Road recording studios. If this is not enough Polygram come up with a double CD containing much unreleased material from the Fontana period.
1998.  We headline with the remaster project to use studio masters to redo all the MMEB albums plus a Best Of In 1998 we manage Messin' , Watch , Roaring Silence The Good Earth, Solar Fire and Plains Music , all with bonus tracks added and extra sleeve notes and artwork. At the same time the Manfred Mann web site is launched in the capable hands of webmaster Ron Clint. The SAS band release an album. The most requested and longest waited item from Manfred Mann 3 Earth Band a double Live CD called Mann Alive is released. Two sixties releases are the Up The Junction soundtrack and the BBC sessions, previously unreleased live sessions recorded for the Beeb during the EMI period. MMEB continue to tour.
That is just some of what has been happening in the first twenty. There is already lots happening which should make the next 20 Platform Ends pretty interesting reading too. Thanks to everybody involved in the first 20 issues, members, contributors, record companies, band, crew and a special thanks to Manfred who has always been there to help and support when needed.

All the very best to you all as we enter a new Millennium from Carol and Andy.
---
PE#20 - Page 3
WORLD SERVICE
Not much room for news this time, but here goes anyway!  The last batch of re-masters 'Glorified', 'Masque', 'Budapest' and the two 'Chapter 3' albums are now available, they all sound really good and look good as well, also there are some good bonus tracks, including the previously unreleased version of 'A Study In Inaccuracy' which I found during the re-master process.  While on Budapest, we have included the other live takes used on the cassette release back in the 80's and a rare fake live version of 'Runner' done for American radio when it was a hit.  There is also a longer version of 'Joybringer' on 'Masque' amongst many others too numerous to mention.  The sound on the Chapter 3 albums and Budapest is very noticeably improved.  Just before the last batch came out the 'Best Of' the remasters was released at long last, early indications suggest it is selling like 'hot cakes' throughout Europe and Scandinavia, the Norwegian version having its own world!  What a great idea!  The record company has some very exciting plans for the back catalogue next year and I hope to bring more news next time.  Lost Albums Rediscovered!  During the research for the bonus tracks to add to the remastered albums I discovered master copies of the two unreleased Manfred Mann albums, the legendary Manfred Mann Chapter III Volume 3 and what would have been in effect the first Earth Band album 'Stepping Sideways'.  There are no immediate plans for this material to be released but it is hoped that some or all of it will see the light of day at some time in the future.  The New Album: Whilst down at the Workhouse Studio a couple of weeks ago I was lucky enough to hear a bit of how the new album is sounding, from what I heard it could be the best yet, but you will have to wait until 2001 to find out.  More details next time.
SHONA LAING DISCOGRAPHY
Part 2 – by Steve Ward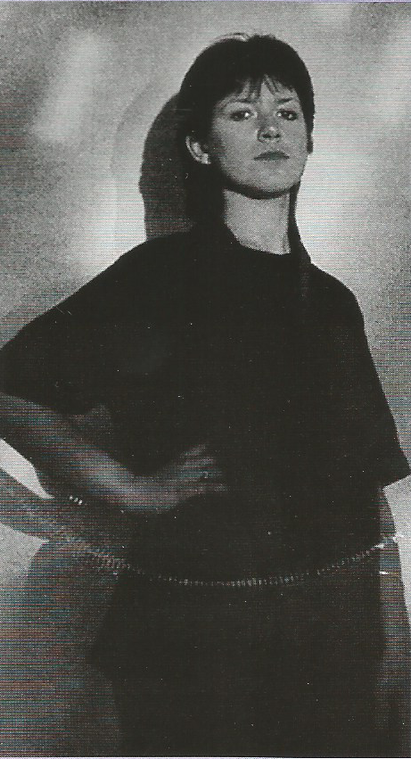 6. Genre/ Epic 471547 ~ 1984/85 (no UK release).
By the time this album was recorded Shona had moved back to her native New Zealand. A complete change of style.
The traditional band format being replaced by sequences and drum machines, combined with generally poorer songs this made for uneasy listening and is undoubtedly the weakest album to date. Stand out tracks (Glad I'm Not A Kennedy, Neat And Tidy).
7. South/ Virgin V2494 - 1987
A similar synthetic sound to Genre, but an altogether more satisfying album. The songs are much stronger in fact this album contains some of the best work of Shona's career. This was also Shona's first release in the USA. Stand out tracks, Highway Warriors, South, Drive Baby Drive amongst others. The version of Kennedy is a re-recording of the track that appeared on Genre and gave her a No. 2 hit in NZ. and went to top ten in Australia.
8. 1905 - 1990 Retrospective/ Epic 468529 - 1991 (no UK release)
A fairly straight forward Best Of compilation covering the period from her debut album up to and including 'South'. Worth mentioning for the non-album single, Bundle Of Nerves, only recorded to fulfil a part of the recording deal. It is without doubt one of her finest moments and one of my personal favourites. The mere mention of it is enough to give me goose bumps.   


9. New On Earth/Epic 471514 ~ 1992
Five years in the making and well worth the wait, if you only ever hear one Shona Laing album then this has to be the one, (and it was released in the UK). This is Shona at the absolute peak of her powers, a return to the traditional band format. Awesome songs, and superb production, making this album absolutely essential. Five of the songs were recorded for Atlantic records before it all turned sour. Also worth noting the guest appearance of former New Zealand Prime Minister David Lange reading a poem on the track Banned'. 'Night's' Billy Christian plays bass on several tracks. 
10. Shona/Epic 476790 - 1994
Another excellent album, the more melancholy feel perhaps reflects what she was going through in her relationship at the time Her marriage had just broken up and the track 'Hard and Fast' covers this. To quote Shona, "Phil Collins wrote a whole album about it, l just did the one song". She admits that she did set out to record a softer album and in this she succeeded. Again the songs are very strong indeed three of them were written for 'New On. Earth' (Rome, Kick Back and Hard World), but were rejected and wouldn't go away. Shona confesses she would like to remix this album but she considers the production to be too luscious. Trivia fans should also note that the guest appearance on backing vocals of the late Charles Tumahai of Be-Bop Deluxe fame.
11. Roadworks/Epic 488241 - 1997 (no UK release).
Should be subtitled 'Shona Laing Unplugged' as it features just Shona and acoustic guitar which highlights her wonderful voice. This is a- mixture of old songs re-recorded from earlier albums, together with numbers written in the 70's and 80's which never saw the light of day at the time.
That about covers it and hopefully it will at least give you an outline of Shona and her work. If anyone would like further information or any of Shona's songs or albums taping I would be more than happy to oblige. All I would ask is that you could send a tape or enough money to cover the cost of a tape, postage and packing and l will do the business. I am also on the lookout for any photographs, articles; magazines and especially video's and any other memorabilia featuring Shona, particularly during her time with MMEB, as well as a 12" single of Nostradamus, and any version of 'l Who Have Nothing'. 
Steve Ward, SHEFFIELD/ENGLAND. 
Editors Note: The 12" Nostradamus appears on CD for the first time as a bonus track on the remastered Somewhere In Afrika', as does 'Redemption Song' the single version featuring Shona  on lead vocals The track, 7 Who. Have Nothing', has so far remained hidden from us in our search for studio masters, but has now been mastered off a vinyl copy for inclusion on a future project. Thanks Steve, from the reaction we had to Part 1 your efforts have been very much appreciated by  everybody, keep us all; up to date on what Shona is doing. Andy.
---
PE#20 - Page 4
WINGED MESSENGER
Hello Andy and Carol,
 The Earth Band is just in the middle of the tour '99 and we (my husband Thomas and I, living in Germany/Thuringia) saw about 10 very good concerts in Germany and Austria during the last few months. It seems to us the band will be better and better from gig to gig! We are also enthusiastic readers of the Platform End - although it is a little bit thin if it has to be enough for 3 or more months  Up to now we were scared to write an article for the PE because our English is not so well, but we enjoyed the 1999 gigs, especially the Austrian concerts, so much that we want to try one now. Maybe you can need it for the magazine, and perhaps you could correct the mistakes i made. We also send some pics we took in Clam/Austria, maybe, you can use them.  Looking forward to the next gigs and of course to the next PE.  Best Regards, 
Karin and Thomas Sonntag, Hermsdorf, Germany. 
Ed comments:  Thanks very much for your kind words regarding PE, it was lovely to meet you both this summer and as for being too scared to write an article for PE, well what can I say other than publish your masterpiece in full!!
Cheers, Andy.
TWO GREATS CONCERTS IN AUSTRIA.
My husband Thomas and I are two of the many enthusiastic MMEB fans in Germany. We saw some of the first 1999 gigs in Germany and enjoyed them so much that we decided to follow the band to Austria and see the gigs on 24th and 25th June.
It was not so easy to get some free days from our bosses, but finally we started driving to Tyrol. We spent the night in the hotel of our friends near lnnsbruck, and in the next afternoon (24.699) we drove to Innsbruck for our first gig in Austria. The venue is called "Hafen", it's a big hall with, three several parts. Because it lies right next to the freeway it was not difficult to find the concert area. So we arrived early enough to get into the hall without any security control. (I had already bought our tickets). It's always interesting for us watching the technicians working and listening to the sound check. We sat down in a corner of the hall and had some nice talks with lan and Simon; then Noel, John, Steve and Mick arrived and came in for a last sound check. All of them found some minutes for a short talk with us - what a great prologue of this gig.
When the concert started, the hall was full of interested people (we think about 1000), and just after the first titles they were in a very good mood. The band was in top form too, and so we all enjoyed this concert very much.
At this night after the gig we soon returned to our hotel - happy and a little bit tired. But in the next morning we drove the same way. as the band; to Burg Clam near Linz, for the next gig, around 300 km. There we first had to look for the farm where we had ordered a holiday flat it was not easy, because the farm lies lonely outside the village. From there to the castle by the name of Clam we had to walk only 15 minutes, through meadows and wood.
At 5 pm. we arrived at the Castle. It was an idyllic spot, but where was the band? We saw nothing, no stage, no audience or other people, only wood and the lonely castle and some horses at their meadow. Were we wrong or what? Suddenly we heard this wonderful sound check counting just around the corner. "Two, two..", we were right! The small stage was in the garden of the private brewery which belongs to the castle, a really beautiful place! Once again we were early enough to get in, said Hello to the technicians and to the band. Noel was laughing "Don't you get enough of us??" What a question!
Later we returned to the entrance for buying tickets and waiting for the official opening. We met two Austrian fans there, Wolfgang and his friend, and had a lot of fun together. Meanwhile many other people arrived there, and suddenly the gin from the bar came up to us and offered beer and other drinks to the waiting people! It was the first time we got a drink while waiting for the concert in front of the door Of course we finally got our places in the first row. Behind us the garden was overcrowded with about 1500 enthusiastic, friendly people it seemed to us there were only fans, but lots of fans! The atmosphere was great, we had at all of our former gigs never seen such a fantastic audience! They were singing and applauding form the first song till the last encore, and the band gave their best on the stage we cannot describe it, it was the very, very best MMEB gig we saw up to now!
After a magnificent "Mighty Quinn" (what a choir in front of the stage!), we all were shattered, but happy and nobody wanted to go home. lan, Pat and Simon were selling lots of posters, T-shirts, CD's and suddenly Manfred came out to the stand, gave autographs to the fans, answered questions - the people pushed around the stand and enjoyed these great moments. During the next 30 minutes each of the band members were coming out again for giving autographs and talking to the people, I think this was their own way to thank the audience for this great night.
But for Thomas and l the real big moment should come even later - Simon took us with him to the backstage, where we spent an unforgettable hour sitting at the table of John, Mick, Noel and Simon.
After this wonderful night we had to return to Germany - we had to work. This gig we will always remember!! Thanks to the Earth Band and of course to lan, Simon and the other technicians for all the great concerts and the meeting you gave to your fans! We hope we can see still lots of these wonderful gigs, because we cannot get enough!!
Best Wishes,
Karin and Thomas Sonntag.
---
PE#20 - Page 5
Dear Andy and Carol,
I just had to write and tell you about my first experience of seeing the Earth Band live last week in Germany. It was on Saturday 14th August in the Technik Museum, Speyer, and was the end of a week long holiday. I had been planning this holiday for quite a while since I wanted to See the eclipse from Karlsruhe, a town about 30 miles south of Speyer, It was just incredible luck for me that the Earth Band were playing the same week I was in Germany and close to where I was staying. The concert was Open Air and featured three bands - Fools Garden, MMEB and the NEK Band. Fools Garden were on first. They were a high energy pop band similar to Blur maybe, with some obvious Beatles influences in some of the songs. They went down well with the crowd and seemed to have a good sense of humour.
Next up were MMEB. Most of the crowd were there for the Earth Band and the atmosphere had been steadily rising during the break. They opened with Joybringer played instrumentally. It was great to hear Manfred's distinctive keyboard sound for the first time. Next was "Nothing Ever Happens" and Noel appeared on stage to rapturous applause. "Martha's Madman" followed, and this creepy song was helped by eerie green stage lights shining up on Noel and Mick. Manfred really deserves his title of "Master of the Moog". I've never heard playing like it in this song. The next song was introduced as an old one, but I didn't recognise it. I couldn't understand this until it got a bit further in and then I realised it was a re-arranged version of "Don't Kill it Carol". It was brilliant! Father of Night, Demolition Man and a solo spot from Mick followed. Mick's guitar playing was stunning and the whole thing was competently underpinned by a really clear bass sound from Steve Kinch and good tight drumming from John Trotter. Then the best song of the night for me - Blinded by the Light. I think like most of the long time MMEB fans, I had slight doubts about whether they would sound as good with Noel singing all the songs instead of Chris Thompson. Now I'm completely reassured. Noel excelled himself in this song. The man has incredible energy on stage, and this came though in his singing On Blinded. He was also playing a strap on keyboard and played the famous portamento sliding note just before the chorus. I got the slight impression that he was relieved when it worked the first time! Redemption song and Davy's on the Road again finished the gig off. They left the stage and the crowd was cheering for more. They kept on cheering and the Master of Ceremonies had an impossible job placating them with the thought of the NEK band next. Unfortunately I had to go at that point so l can't tell you what the NEK band were like. It 3 taken me 36 years (all my life) to see an eclipse and 24 years (the time I've been a fan) to see the Earth Band. I did them both in the same week. What a holiday!
Best regards,
Kevin CuthiII, Scotland
Dear Carol and Andy,
Unfortunately I was unable to attend this years MMEB gigs, but hope to see the band live in the not too distant future, opportunities permitting . I am gradually working through the back catalogue of CD 5 Soft Vengeance and Chance being my latest acquisitions. I believe the Mann Alive album is the best live album I have ever heard in terms of quality and apart from the excellent standard of musicianship, it is a masterpiece in terms of the musical arrangements. The ability to produce innovative arrangements has probably been Manfred s strength over the past and has helped set him apart from his contempories.
As illustrated by the vocal arrangement at the start of Martha the guitar and synth soloing on Blinded , the sheer beauty of Shelter and the simplicity of For You
It would be an idea for the band to release more live albums, as this would help to appease the many fans who are probably disappointed with the infrequency of live shows in this country. Other tracks from the past that stand out for me in terms of musicianship are Questions , and my favourite and most played Manfred track Bear Hugg from the sixties, which inspired my first real interest in Jazz.
Regards,
Colin Gort, Merseyside. England.
Hello,
I found your address in the remaster booklet. The reissues were really necessary, the sound and the booklets are fine and hurray" for the bonus tracks. On the other side the CD reissue of 'Messin' is really a bad joke. The counting of 'Get Your Rocks Off ' is missing, and the whole intro of 'Black And Blue' is missing too.  Is it too difficult to put the whole original LP on CD?
My other questions are:
Will a remastered single of 'Joybringer' be released?
Why is the bonus track 'Bouillabaisse' 5 seconds shorter than the original? Why isn't 'Tiny' on the CD?
Is it possible to the get the remixed 7" and 12" versions of 'Sikelele'. on CD again? and What about US edits?
Don't misunderstand, except 'Messin' the reissues are very, very good!
Jorg Fedders - Hannover, Germany
Editors comments
What a lot of questions Jorg, and welcome to the gang by the way. 'Messin' was taken in the form released, from the only available studio master at the time, which included the edits you described. As it was our intention to use studio masters only in the remastering process it was this version or no version. I am delighted to say that l have since located a full version of 'Messin' and hope that this can be issued at some time in the future.
We have used as bonus tracks anything we could find on studio masters and in one or two cases such as the 'Be Not Too Hard' edit, we have reconstructed the single version, where the old master no longer existed.
The track 'Tiny', and the track 'Bouillabaisse' are both edits of other tracks and Manfred did not want both of them on the Watch' remaster particularly 'Tiny', which you already have as part of 'Quinn'.
With two versions of 'Sikelele' on 'Plains Music', it was decided not to use them on the remaster but they could be available for future projects.
The main US edits and remixes can be found on the album 'Somewhere In Afrika' US version which has been available on Import as a CD.
Many thanks for your questions.
Andy.
---
PE#20 - Page 6
BARRY WINTON'S NOT QUITE OVERNIGHT SENSATIONS Part 5
Two important issues and connections l feel are relevant to mention at this stage are firstly that in 1978 Chris Thompson sang lead vocals on Thunderchild on Jeff 4 Waynes multi-platinum selling concept albums War Of The  Worlds , about Martians invading our planet charted in virtually every country on the globe, thus giving him the prestigious honour of being voted one of Britain 3 best vocalists.
Secondly, Mann himself was co- opted as a fellow Goldsmith College, South London, to teach music theory. The following year Mann, Waller, King and Lingwood backed Jimmy Hibbert of The Albertos on his heavy duty album. Chance co-produced by future Yes guitarist Trevor Rabin, renowned to close fans as the first official Manfred Mann solo album released in October, 1980, although l know others who claim this to be one of his more mundane releases, I am in disagreement, as in many ways I prefer it to its predecessor, finding its contents more accessible. To this day I find it enjoyable and interesting, and it is a frequent visitor to my CD player. 
The Tour which followed was nothing short of electrifying! About a fortnight before the album s release a remarkable incident occurred.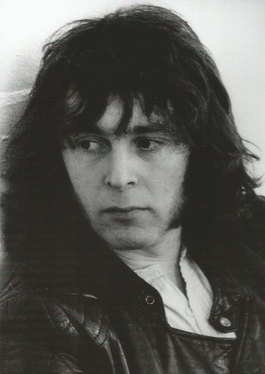 I was browsing around Camden Market one Sunday afternoon looking for records, when I suddenly looked up and saw Manfred standing two feet in front of me with a very amused expression on his face. After getting over this initial huge surprise, I proceeded to ask him questions about his new album and told him I couldn't wait to see him play live again. He informed me about a couple of impending warm ups, we shook hands, Manfred thanked me once again for my eternal loyalty and proceeded to introduce me to his lady friend lrene, and recommended that if I needed any further assistance I should call the Workhouse, (I always did anyway!).
The two warm up dates were at Bracknell and Hatfield, with two end of tour sold out shows at the Dominion Theatre in London in February, 1981. These were amongst the very best I had ever seen". l was in the front row both nights (going crazy as usual). The audience were great, everybody seemed to be really enjoying the music and the atmosphere. It was great to have Thompson and Waller back in the touring band. In the meantime, Chris Thompson had considerable solo success under his own belt with his side-line band,  Night, scoring two American Top 20 hits with Hot Summer Nights and If You Remember Me , the theme from The Champ
Following the Chance tour, Pat King quit to work behind the scenes with the Alec Leslie group. To this day, Pat still continues to work with Alec and has been on hand on every Manfred tour since his resignation some 17 years ago. Also managed were tours by such artists as Europe, Elkie Brooks, Joan Armatrading and Toto . His replacement, Matt lrving was shortly drafted in. A multi-talented musician who played keyboards as well as bass, he was recommended by Steve Waller who had by now thankfully returned to the fold as a full time member. 


---
PE#20 - Page 7
Glaswegian born Irving made up the hat trick of Scottish members to serve the Earth Band.  Once again an experienced player.  On a personal note he is a very pleasant man, who like Steve Waller was always very kind and hospitable to me.  He had played with The Dream Police (pre-Average White Band), Longdancer (with Dave Stewart), and with Dave Flett in glam rockers Zaine Griff.  The group disbanded in 1979 when Dave received the prestigious honour to tour Japan with Thin Lizzy, and can be heard in their Life album.  With this re-vamped new line up intact, Manfred expanded the group by adding acclaimed vocalist, New Zealand born Shona Laing, who had a wonderful voice (and later made quite a name for herself).  The new line ups debut single entitled I (Who Have Nothing), was very interesting, and in my opinion, rates as one of their most underrated releases of all.  Strange that it hasn't appeared on any compilation albums.  Shona's talents have at long last been documented in this Publication.
In 1982 MMEB released a cover version of Bob Marley's haunting Redemption Song, this greatly inspired Manfred to compose a concept album about his native homeland of South Afrika and his distaste for apartheid.  Upon hearing Somewhere In Afrika for the first time, I really wasn't quite sure that to make of it at all, it was such a departure from anything he had previously done.  However, when I saw the live shows, the three warm ups in Cardiff, Guildford and Crawley, I began to feel very differently about the Afrika album and began to listen to it again more closely and appreciated it a whole lot more as a brave and heartfelt album.  I think that in years to come it could well be acknowledged as one of Manfred's masterpieces.
Between 1981-83 the Earth Band were keeping a low profile, concentrating on new studio material.  As an option, I was regularly going to the Golden Lion Pub, Fulham to see Chris Thompson and The Islands performing Lies, Blinded and Davy.  
The group eventually disbanded in 1983 when guitarist Robbie MacIntosh accepted an invitation to join The Pretenders, and later recorded and toured with Paul McCartney as did the former Islands keyboard player Wix.  Incidentally, MacIntosh played on the Chance album, and guested with the band in Europe.  More recently MacIntosh has pursued a very promising solo career.
To coincide with the release of the Afrika album, with Chris Thompson back on board once again, MMEB undertook an extensive three sold out dates in Budapest, playing to an overall sixty thousand ecstatic fans. The highlights of these were televised though somewhat disjointedly in November, 1983.
lf one obstacle was providing real havoc on tour it was Steve Waller s excessive drinking. The final shows of The Somewhere in Europe tour were once again held at the 4 Dominion Theatre in April, 1983. On the  final night, Steve was so plastered he  could barely stand. Manfred was so furious with him (despite umpteen warnings), that this time around it was  the final straw and Waller was out!  Alas, this time for good.
Matt Irving was not terribly happy  during his stay and promptly quit.  Since that time, Matt has actively  performed and recorded with Paul  Young and has guested with Lords Of The New Church, Squeeze, Chris  Rea and ex Pink Floyd main man Roger Waters.
Steve Waller returned to the South London pub circuit in a variety of bands eventually being offered an opportunity to join Whitesnake, which unbelievably he declined. Over the past couple of years  Steve has been musically inactive, and is rumoured to be living in Stroud, Gloucestershire, (one of life 5 great geezers, Steve mate, I really mean that).
If there was ever an album which disappointed me in MMEB s illustrious career, then the eagerly awaited live album Budapest must surely be the chosen one (thank goodness Mann Alive is nothing like it).
I found it to be an inferior representation of the live shows and found the scissor and paste overdubs, fades and edits annoying.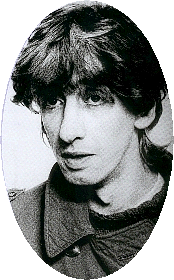 In fact I would quite honestly say that Budapest may eventually be written into our rock history  books as one of the most unlive albums of all time! (Eat your heart out Humble Pie, Grand Funk Railroad and Deep Purple).
With Waller and Irving now departed the coast was all clear for the welcome return of our old friend Mick Rogers. Mick has been in the musical wilderness for several years. His band Aviator with future MMEB drummer and ex- Jethro Tull skinsman Clive Bunker, has commercially failed and disbanded, following the release of a pair of worthwhile albums for EMI's Harvest label.
Mick eventually replaced Tom McGuiness in The Dave Kelly Band and appeared not terribly happy about his new employment. Strangely enough, Mick was the only member I had not spoken to in the old days. When I re-introduced myself to him at the Marquee club at a DKB gig, he appeared to be chuffed to bits that someone had remembered him so well, bought me a drink, and promptly gave me his telephone number (which I m sure has regretted ever since). No sooner had Mick re-joined his formed colleagues, than the re-vamped line ups first single Runner targeted the commercial AOR market. It was hugely popular, particularly as it coincided with the 1984 Olympics so fittingly and deservedly went on to become MMEB biggest hit since Davy 3 On The Road Again reaching No. 20 on the American charts. Things were indeed looking on the up and up!


---

Another slow day at work, idly browsing the message board over lunch when I read the item posted from Reinhard Dahms about Duren on the 23rd October. Reinhard was inviting fans to meet up for the 'Iast' gig of the year! Down went the sandwich and out came the atlas, it wasn't that far away!! (Duren is a town about halfway between Aachen and Cologne near the Belgian border.)
Next morning and my daily e-mail from fellow Earth Band fanatic, Graeme Paylor - did I fancy going? So started three weeks of active planning. How could we get there and could we take in the Worpswede (near Bremen) concert the night before. Contact was made with Reinhard and plans took shape.
In the end Graeme and his wife Lois headed out to Cologne by air to take in both gigs, l meantime brought up the rear by coach and train to meet up with them for the Duren concert the following evening - truly Planes, Trains and Automobiles.
Worpswede (Graeme & Lois)
The journey to Worpswede started smoothly enough with a perfect 5 minutes early landing at Cologne Airport followed by a routine collection of the hired Ford Focus.
It was not long before the plan began to go awry with an unscheduled tour of all the towns surrounding Cologne in a vain attempt to locate the Autobahn A1.
After about an hour of just driving in the general direction of places that were readable (Leverkusen being one example) we struck lucky on a right hand turn and spotted a sign that resembled a motorway sign. Success!
After a lunch consisting of schintzel, chips and salad (the only thing I could read and pronounce on the menu) it was back on the road to join yet another queue of traffic. This was just the portent of things to come. 
When within just 70km of Bremen the A1 became a car park!
For 2 hours we sat in a queue 20km long conveniently created by a lorry driver who whilst en route to the roadside ditch took a few trees with him! The mobile crane called out to retrieve the hapless driver's truck equally conveniently taking up half the Autobahn's 2 lanes.
Once past this blockage it was relatively plain sailing apart from the North / South mix up on reaching Bremen which sent us back towards Hanover.
We finally arrived at the hotel at 6:30pm after 7 hours driving having estimated our arrival at 3pm.
I met Karin and Thomas Sonntag in the reception area and Thomas kindly volunteered himself to wait for us whilst Lois achieved the quickest turn round I've known from her in 12 years!
And so we were off to the gig.
The hall in the small town of Worpswede had a feel of 'Englishness' about it in that it was not large with a capacity of around 800.  There was no support band to perforate our eardrums prematurely so it was straight into MMEB.
The standard set was played which included some subtle changes from the gigs in England in April with the highlights for me being Father, Castles and Martha which was only bettered by the version played in Duren.
All too soon it was over but at least we had the compensation that the next night was still to come!
Our hopes of a long lay-in the next morning were dashed by Karin announcing that we were to leave at 9am after breakfast to ensure our early arrival. (Most of you would not believe how early Karin & Thomas like to get to the gigs).
Worpswede to Duren
After an uneventful drive back (apart from the sharp intakes of breath observing the German road sense and the stroke of luck in choosing the petrol pump whose number was the only one I knew how to say in German - funff) we arrived at Reinhard & Erika's house to warm greetings.
As we sat talking slowly with our hosts it seemed that every 10 minutes the doorbell rang announcing yet another arrival of members of the fan family.
After an hour it was time to swap the English, Lois and myself to the hotel and Nigel to the house.
Having checked in at the hotel I thought I'd have a look around the shops and get a feel for the German high street. I was astonished – it was 4pm and all the shops were shut!
Duren (Nigel)
After 20 hours on the road, Duren station and there was Reinhard to meet me off the train. Later in the afternoon off to meet the rest of the fan family back at his house (many names familiar from the message board) before turning up at the Duren Stadthalle the obligatory hour before the doors opened - plenty of time to have a good chat and make sure we got the front row.
---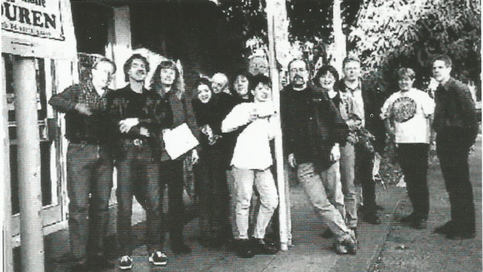 PE#20 - Page 9
The venue was a medium sized hall in the centre of Duren holding 1,000+ people, larger than what we've become used to in the UK, but not too large. The gig was a charity event in aid of a children's home in Kalingrad in Russia. In addition to Earth Band there were two local bands playing (singing in English happily for me). The front row was full of MMEB fans from all over Germany, plus representatives from Holland and England, including Reinhard, his wife Erika, Jens, Karin, Thomas, Michael, Thomas A, Wil, Wolfgang, Jenny, Iris, Christiane, Angela, Graeme &Lois.
And then it was time for Earth Band. They started the set with 'l'll Give You' as usual, leading into Shelter .' and it was clear they were in tremendous form. Next it was 'Nothing Ever Happens', one of my favourite tracks from Soft Vengeance.
Then into 'Martha', l think every MMEB fan has one track they get off on and this is mine. What a treat, this was the best version I've heard the band play live for a few years, Noel sang brilliantly and really added a menacing air.  John Trotter and Steve Kinch provided the rhythm (always a key element for this track), Mick was in full flow and Manfred added his own unique elements. Stunning. The band even used a smoke machine for added effect - I think it was left over from one of the support bands as I can't recall Earth Band using one before.
'Don't Kill It Carol' followed and then 'Father of Day'. Mick really gave it his all, reacting to promptings from the front row and looking as if he was really enjoying himself. The big finish and he ended up on his back in the middle of the stage.
Manfred then introduced the next song in German in Wherever Love Drops' fashion, "Duren is too clean - Duren is too tidy – its needs to see some action from the Demolition Man'. This gets a great response from the audience and on comes Noel to render a real rocking version.
She Was' allows Manfred to show his talent to the full (for me this is the surprise star track of the Mann Alive album) and every time it's played it's different (what does Ian Thomson do with his hands on the keyboards during this?). Then into the shortened version of Blinded' which has been included in the '99 set for most of the year. This really gets the crowd singing along.
When the band came back for their first encore, Noel joined Mick for 'Redemption Song' and then the full band for a great rendition of 'Davy's on the Road Again', again with audience participation.
And finally the second encore and a rousing version of Mighty Quinn. The band were magnificent - it's obvious that practice does make perfect and they've had plenty of practice in 1999.
As the band make their farewells, an enormous birthday cake makes its way on from stage right. Manfred first looks shocked, then embarrassed but takes it in good heart as the audience give three renditions of Happy Birthday.
Sadly that was it - and time to talk with the rest of the front row. The dedication of the German fans is unbelievable. For Reinhard and Erika this was their 16th gig of the year - at this rate Barry Winton's record will be in danger. Karin and Thomas have been to even more this year, and for many of the front row it was their 4th or 5th outing of the year.
We'd like to take this opportunity to thank Reinhard, Erika, Karin & Thomas in particular for looking after us and making us so welcome, and also everyone else we met for a great time.
See you in the UK in the spring?
---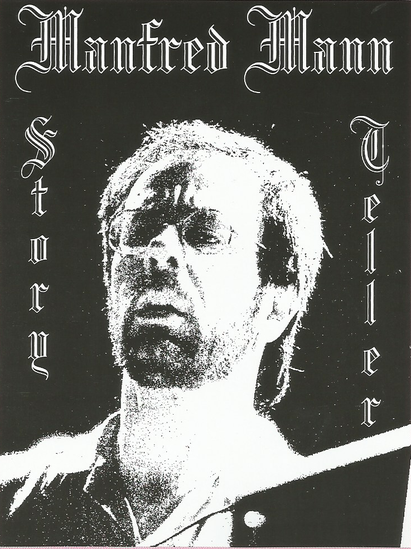 "THE ONE ABOUT LESLIE"
The classic and beautiful Hammond organ was in front of me, an absolutely lovely gleaming wooden Hammond C3. It was 1966 back stage at an open air festival. We had specified that this Hammond should be supplied and here it was. We should have been happy and satisfied but we were furious an angry we were due to go on stage in 45 minutes and the organ was useless to us, it may as well not have been supplied, "Why?" you may well ask well the answer is that although the name Hammond is the brand name associated with the classic Jazz/Blues organ sound, and which most of you would instantly recognise and instantly respond to, your response, is created mainly by the rotating box and speaker device which is called 'a Leslie Speaker', usually referred to as a 'Leslie' and as I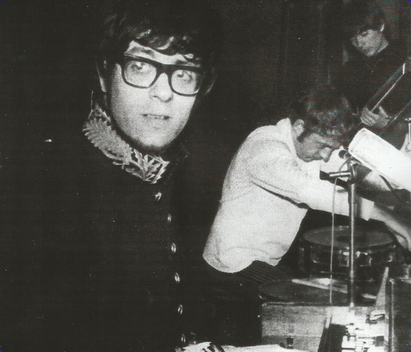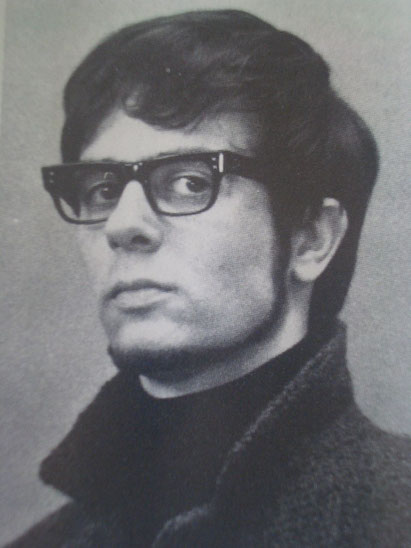 stood there all those years ago, my disappointment and anger was caused by the act that the promoter had supplied a Hammond Speaker, and not the 'Leslie' specified so carefully in the contract "I will not perform unless I have a Leslie", l announced, "You have not complied with the contract, unless I have a Leslie there will be no performance". "Are you serious?", he asked, with a somewhat surprised and, shocked look on his face, looking at me as if I was crazy.
"Bloody right I am", I replied angrily.
I was in fact truly angry, the speaker he'd supplied was horrible, and instead of sounding, funky, mean and groovy, would sound like an awful cheap cinema organist. Never the less the look on the promoters face when he asked me if I was serious when I said I wanted. a 'Leslie', was one of someone who had looked into the ultimate pit of human degradation and evil, and who's perception of the world, previously taken for granted had forever altered for the worst.
He went off on the impossible mission which I didn't truly expect him to fulfil, certainly not in the 45 minutes available to him. We stood around, disappointed at the situation, waiting and waiting, as the earth turned around the sun, and finally the promoter once again stood in front of me, ha he managed to find a 'Leslie' surely not. He looked a" broken man. I said "Well did you find a Leslie?", he looked sad. a man broken in an immoral and unfair universe.
"Yes", he replied quietly. "Great, where is it?", I replied. "Manfred" he said quietly, and then as if offering an innocent as a sacrifice to some primeval gods, he pointed to a young girl at is side and said,
"Manfred, this is Lesley!".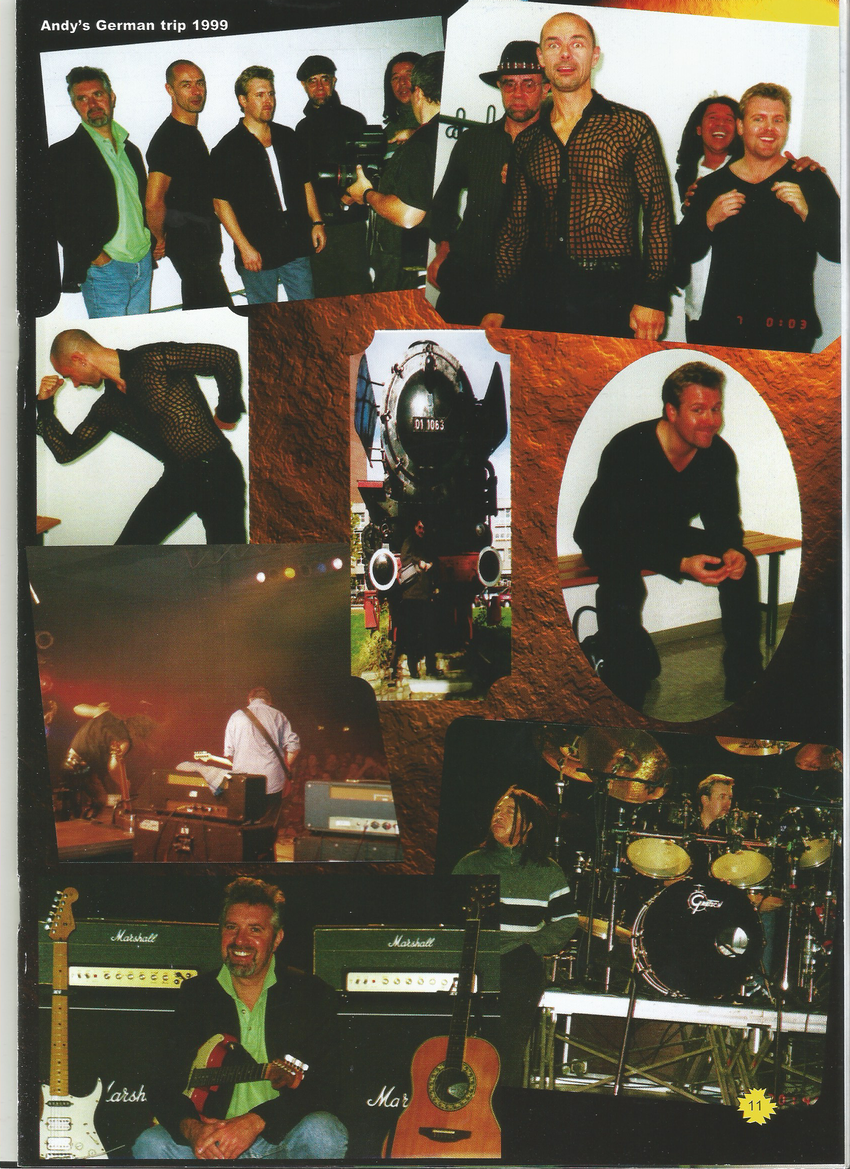 ---
---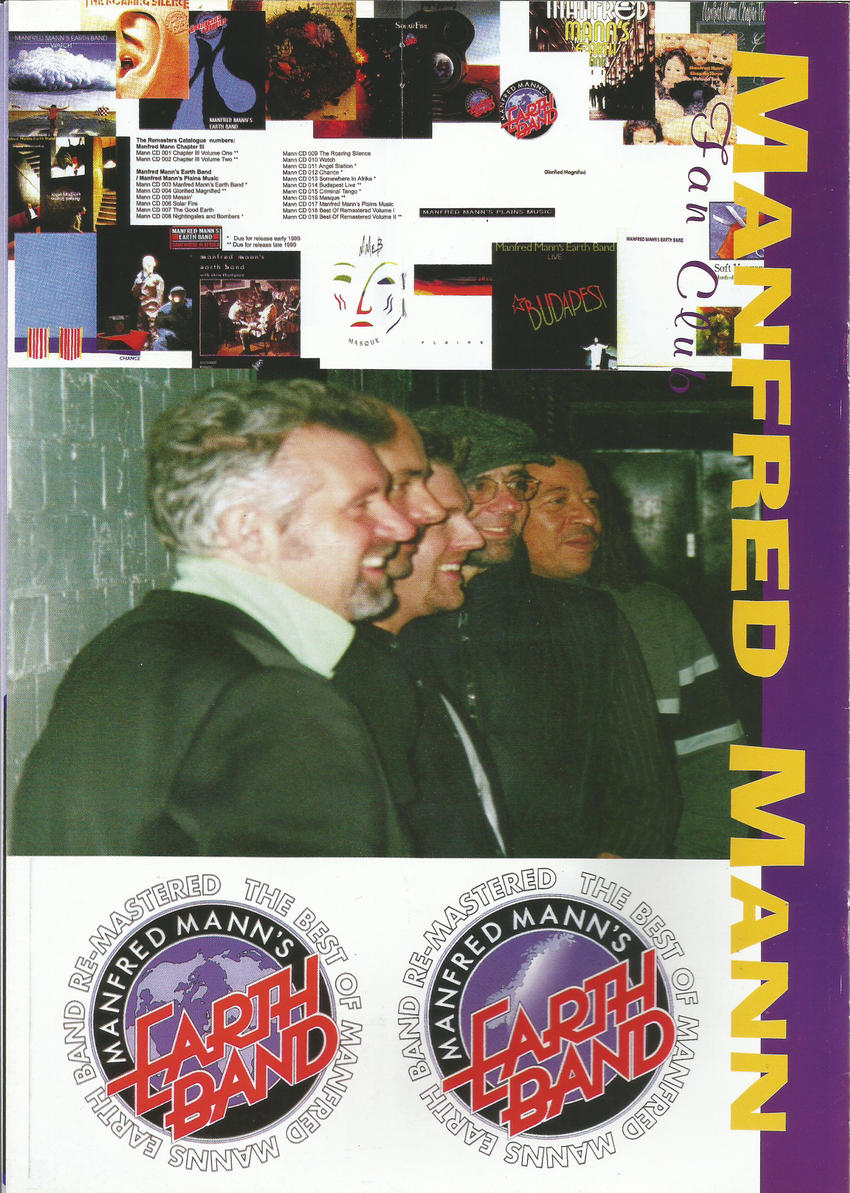 ---